FACT360 Strategic Music Test
Looking to get more from your library music test? Coleman Insights' FACT360SM Strategic Music Test is online music testing done right.
We recruit respondents via landlines, mobile phones, and online to take music tests via an easy-to-use online platform. This is dramatically more convenient for respondents than the Auditorium Music Test (AMT) approach. The online music test method allows us to complete data collection efficiently and recruit samples that are more representative of your target audience. We use only the highest-graded source of sample and employ a wide variety array of quality controls to ensure only the "right" respondents participate in your FACT360 study.
Radio stations that use FACT360 Strategic Music Tests enjoy music libraries ideally constructed to optimize ratings performance and strengthen their brands. We accomplish this by providing the following benefits with every FACT360 Strategic Music Test:
"A FACT360 Strategic Music Test delivers deeper insights than a typical music study"
Sample Guarantee. Once we agree on final sample quotas for your study, we will make sure the data you receive is based on a sample consistent with those quotas. Specifically, we guarantee that we will be within a 10% margin of error for every agreed-upon quota.
Pre-Test Analysis. Coleman Insights will help ensure that you test a list of titles that are consistent with the music strategy your station follows. This is accomplished through a Pre-Test Analysis in which we review the initial hook list you propose and offer recommendations on title additions and deletions based on our understanding of your station's music strategy and the results of many other FACT360 studies we have completed for stations taking a similar music approach.
Advanced Strategic Measures. FACT360 will tell you more than just the Familiarity, Popularity, and Burn levels of each song you test. For each title, we also provide:
TSL Max Measurement. Where appropriate, we will help you face the challenge of balancing the tastes of your Cume audience with the appetites of your heavy Time Spent Listening-generating core listeners. Access to Cume- and TSL-based Acceptance scores, which we generate by sampling your station's heavy, medium, and light listeners in appropriate proportions, will help ensure that your station achieves this balance.
Fit. We will provide you with a measure of how strongly each song you test is associated with your station and its competitors. This will help you manage the frequency with and the degree to which your station exposes songs that go beyond your audience's expectations.
Compatibility. By providing you with scores indicating how compatible each song you test is with the most strategically-important appetites among your target listeners, we will help your station optimize the cohesion of your music mix.
In-Depth Analysis, Actionable Recommendations & Hands-On Implementation. When the data from your FACT360 study is collected, we will not simply send it to you and leave it up to you to sort through. Instead, we will analyze the numbers in depth and assess what they mean in the context of your overall music strategy. This analysis will lead us to make actionable recommendations to you on how the study should be implemented (known as "The Plan"). This includes music library structure, rotation levels, and music imaging goals. We will deliver the results of our analysis and "The Plan" in an online presentation. Furthermore, we will help you sort the results of the study into your on-air categories using our Category Architect and pcFACT software. By the time we complete an online session together, the results of your study will be ready to be implemented on-air.
Monitor Analysis. Following the delivery and implementation of each FACT360 Strategic Music Test, we will complete a monitor analysis of your station. This report will objectively assess the impact the implementation of the study had on your station's sound and will allow us to make sure this impact is consistent with your station's strategy.
We cover important considerations about music testing and music strategy in our Tuesdays With Coleman blog series.
Contact us to learn more about conducting a FACT360 Strategic Music Test for your radio station! Get deeper insights with FACT360. Online music testing done right.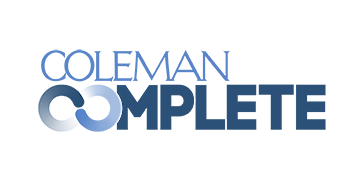 Your Research Project isn't Complete…until it's Coleman Complete
The delivery of high-quality data is only the beginning. Coleman Complete ensures you get a sizable return on your research investment.