Got questions about your brand? Depending on which media segment we're studying, questions could include:
How can I coordinate the strategies of my brand to beat my competition?
What combination of music styles and/or spoken word content should my brand offer?
Do listeners feel my brand has positive or negative momentum?
Is my talent deepening listeners' connection with my brand?
Does the audience have a clear understanding of what my brand stands for? Do my listeners know what music we play or spoken word we provide?  Do they know what my podcast is about? Do they understand what differentiates my product from the competition?
What external marketing initiatives and messages will deliver the best return on investment?
Plan Developer℠ perceptual studies provide the basis for most of our clients' strategies, answering questions like those described above. Typically conducted on an annual basis, these branding research studies measure the tastes, attitudes, perceptions, and opinions of an audio brand's target audience using an appropriate combination of telephone and online interviews with a large sample of consumers.
With every Plan Developer perceptual study, you don't just get one consultant. You get the brainpower of the entire Coleman Insights team, collaborating on your project.
While the data collected for every Plan Developer is of the highest quality, the real value comes from the insights we glean from the information. Relying on innovative analysis techniques and our extensive experience, we deliver with each study "The Plan," a specific set of actionable recommendations for your brand to follow. "The Plan" guides the overwhelming majority of the strategic and tactical decisions our clients make.
Put the power of "The Plan" to work for you! Learn more about how a Coleman Insights Plan Developer study can help your audio brand today.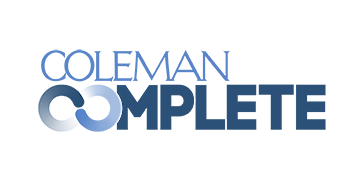 Your Research Project isn't Complete…until it's Coleman Complete
The delivery of high-quality data is only the beginning. Coleman Complete ensures you get a sizable return on your research investment.