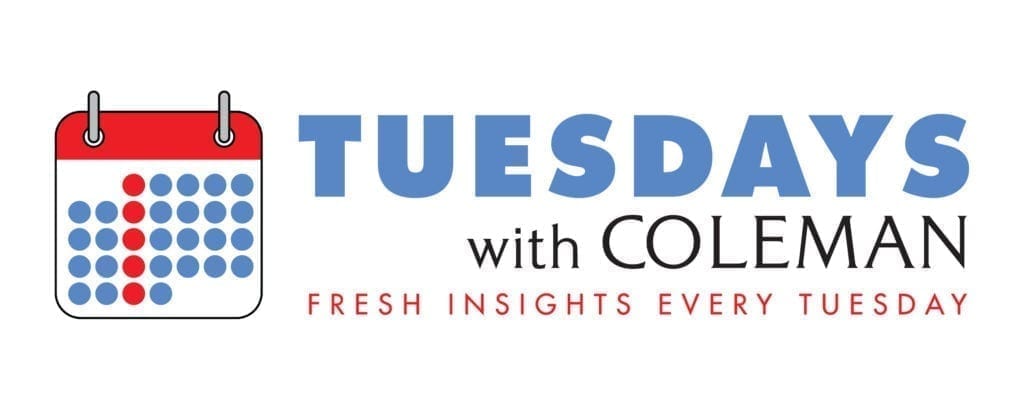 As many of you may already know, Apple Music revamped its live global radio offerings three weeks ago. Its flagship station Beats 1 was renamed Apple Music 1, and it debuted two new stations: Apple Music Hits and Apple Music Country.
In her recent column, "Spotify and Apple Music Disagree on the Future of Radio. Who's Right?," Cherie Hu observes that while Spotify seems to be all-in on on-demand, Apple Music is "leaning more, not less, into linear radio experiences than ever."
To be clear, "linear" means a shared experience for all listeners at that moment. You tune in from London at 2 PM local time, I tune in from Raleigh at 9 AM local time, and we hear the exact same thing. It's live and there's no skipping ahead. Just like listening to your favorite local radio station…except for the "local" part…and a few other things…
Traditional Format Lanes
For the most part, Apple Music has positioned its three live radio stations in traditional format lanes:
Apple Music 1 ("The new music that matters") is their Contemporary Hit Radio (CHR) station.
Apple Music Hits ("Songs you know and love") is their 80s/90s/2000s Classic Hits station.
Apple Music Country ("Where it sounds like home") is their Country station.
Aside from 80s/90s/2000s being a more modern era focus than is heard on most Anytown, USA Classic Hits stations at the moment, these are three formats that will feel pretty recognizable and comfortable to programmers and listeners alike. In this regard, Apple Music does not seem to be trying to reinvent the wheel.
One thing I wonder about is whether there might be some initial listener confusion related to the branding of Apple Music Hits. I'm not arguing whether or not the songs they play from the 80s, 90s and 2000s are technically "hits." But, in many markets, consumers may have been taught that the word "hits" in radio means contemporary hits (e.g., Z100 – New York's #1 Hit Music Station). So do some listeners tune in expecting new music hits from Apple Music Hits instead of Apple Music 1? And are some fans of 80s/90s/2000s music left on the table because they do not realize that Apple Music Hits is where they should go to hear such music?
Collections of Distinct Shows
The three Apple Music radio stations have highly structured schedules, consisting primarily of one- and two-hour-long shows. And while each station sits in a general format lane, there is quite a bit of diversity from show to show. These shows are distinctly branded and programmed, with prominent hosts (e.g., Zane Lowe, Strombo, Ty Bentli) and unique content elements (e.g., artist interviews, special music features, countdowns).
As a listener accustomed to music radio stations that, by and large, are consistent in programming outside of perhaps a high-profile morning show and an occasional music feature, the structure of Apple Music's radio stations can at times be jarring. For example, one hour of Apple Music Hits may give you Easy Hits Radio, in another you may hear Rock Classics Radio, and later you may come across Hip-Hop/R&B Throwback Radio.
Speaking personally, The Apple Music 1 List ("hear our current obsessions and new discoveries making waves") and The Chart Show ("Brooke Reese hosts chart countdowns from around the world along with the biggest guests in pop music") feel very much "on brand" and consistent with my expectations of Apple Music 1 ("The new music that matters"). But the string of throwbacks I heard earlier on The Rebecca Judd Show and the in-depth interview Zane Lowe had with Metallica's Lars Ulrich were not what I was expecting when I turned to Apple Music 1.
This is not to say that any of these things are examples of unappealing content. It's really a question of brands and expectations. What happens when you go to McDonald's and there are no hamburgers on the menu for an hour? I may love the alternative, or I may go across the street to the other burger joint.
One more thing: maybe it's my expectations that need to change. It'll be interesting to see how I feel after spending more time getting accustomed to this structure.
The Human Touch
With these three radio stations, Apple Music has put the human touch front and center. As noted in their launch announcement, "Throughout its evolution, Beats 1 [now Apple Music 1] has established an inherent camaraderie with the artist community and championed human curation and discovery — an approach that will continue across the three stations."
Both hosts and artists are prominently featured, with the latter sometimes playing the role of the former. Zane Lowe, who also wears the hat of Global Creative Director for Apple Music, has a deep passion for the music that comes through in his interviews with the artists who make it. Ebro Darden, who in addition to his Apple Music duties is the morning show host of Hot 97 in New York, brings the global audience to the streets of the city; you may hear him highlight influential Hip Hop classics or you may hear him trash the local police department for endorsing President Trump. These are not easy-to-miss background voices. And that's the point, right? Give interesting, entertaining people a chance to shine, promote them accordingly, and hope it attracts an audience.
I'm not sure how this will eventually play out for Apple Music 1, Apple Music Hits and Apple Music Country—but it's fun to see both some old things and some new things being tried.