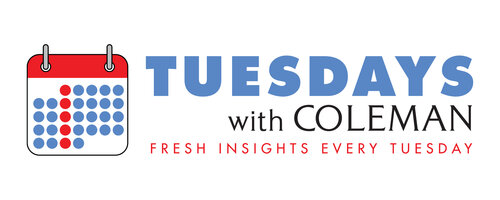 In the past, I have used this blog to write about WVBR, the first stop in my radio career. The station, in Ithaca, New York, has a commercial FM license and is owned by a non-profit corporation consisting of students at Cornell University, where I earned my undergraduate degree. I spent four years as an air personality on WVBR and I was the station's general manager from 1985 to 1987, where I had a team that included iHeartMedia's Tom Poleman, SiriusXM's Steve Blatter, CNBC's Jessica Ettinger, and syndicated host Todd Schnitt helping me run the station.
WVBR is still going strong today, staffed by a dedicated group of Cornell students and community volunteers, and offers an Alternative music format during the week and a wide array of weekend specialty programming. I have remained an active alumnus of the organization and—after serving on its board of directors from 2006 to 2014—currently serve in an informal advisory role.
When the pandemic lockdowns hit, WVBR faced a crisis, as many of the student volunteers who normally hold down air shifts would be unable to do so. This created an opportunity for alumni and other non-student volunteers to step up and provide at least a minimal level of personality for the station's now-automated programming via voice tracking. With a lot more time on my hands while the pandemic kept me working from home and not spending my usual eight to ten nights a month in hotel rooms while traveling for business, I decided to seize the opportunity. Thus, more than three decades after I hung up my headphones, I was back on the air, hosting a weekly four-hour show of Alternative music from my home more than 500 miles away in North Carolina!
I am pleased to report that "Wednesday With Warren" is still growing strong and tomorrow marks the 29th week in a row I've hosted the show! As I reflect on the past six months, I've learned a few things about using voice tracking:
It takes a lot more time to do a good show than I realized. When I volunteered to do this, I incorrectly assumed that it would not require much of a time commitment. I quickly learned, however, that if I wanted to do the show right—in other words, go beyond reading liners, station promos, and song introductions and talk with knowledge about the music I'm playing and relevant events in the community—it required a good deal of preparation. I am getting more efficient as the weeks pass, but I still find that I must put a minimum of two hours into the show each week, even if recording the breaks themselves takes me less than 30 minutes.
Nothing replaces listening to the show live. I can listen to my recorded breaks repeatedly before I upload them to the station, but nothing helps me get better at this than listening to how they fit into the overall live flow of the radio station. Since work commitments often prevent me from listening to my show live, I use DAR.fm to record all four hours of my show and listen to the full playback, critiquing myself along the way and making notes for things I should try to do better the follow week.
It can be a lot of fun! I find myself talking about my show with many of my friends, describing it as my "passion project." Even when my crazy business travel life resumes, I intend to keep the show going for as long as WVBR needs me to do so.
I made a very smart career decision in 1987. This experience has added to my respect for air personalities; it is hard to do this well and only the most talented and dedicated people can create compelling content, especially when using voice tracking. There was a time when I naively believed that an on-air role was going to lead me to my career goals. Thank goodness I made the move to the research side of the business all those years ago!
I don't believe anything will ever be as powerful for radio stations as truly compelling and highly entertaining personalities who are "live and local," but I am enough of a realist to recognize that voice tracking is here to stay. My experience with it over the last six months has convinced me that with effort and preparation, any air personality dedicated to their craft—and possessing more talent than me!—can use the technology to create compelling radio.
You can listen to "Wednesday With Warren" on WVBR between 9AM and 1PM Eastern time on 93.5 FM in the Ithaca area, wvbr.com, Live365, or TuneIn.