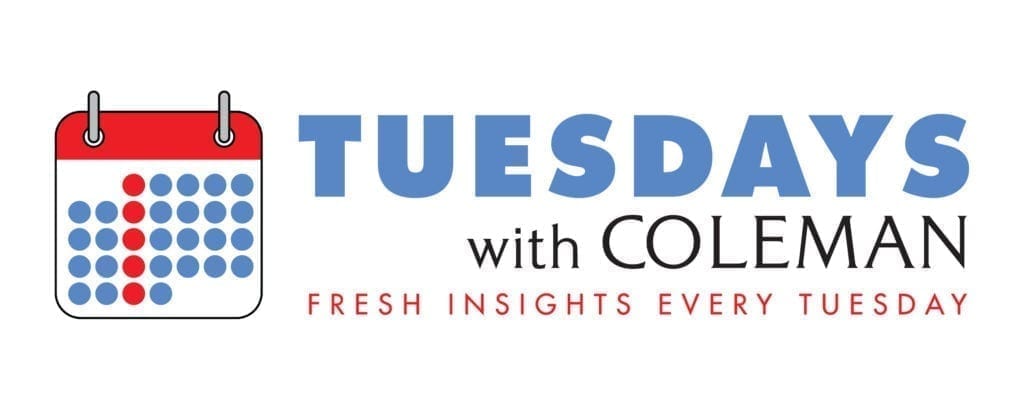 The inclination of many will be to write off 2020 as a horrible year for the world and for our business. The question is, will radio "get back to normal" in 2021 or 2022 or should it be focused on a new business model?
Significant challenges often force industries to reevaluate, and some good can come out of this one. It may not be what everyone in the industry wants to hear, but companies are being forced to focus on return on investment (ROI). By that I am not even talking about financial ROI, though that is a part of it, but consumer ROI. What things really generate audience and audience loyalty? Which stations and shows will get a consumer ROI? As an industry, making consumer ROI a priority will require care, balancing broad appeal with a likely slow but narrowing focus to generate more core passion. Plus, as I will address below, I think it is time to start investigating totally new opportunities for radio stations and companies.
But first, let me talk about the here and now. Radio's workforce­­–including owners, General Managers, and Program Directors–have been tasked to do more with less. This requires a laser focus on things that really matter. This does not mean that every cost cutting move is a good one or that radio can be fully healthy by cutting left and right. Owners need to know what the wheat is and what the chaff is.
So, what is the wheat and what is the chaff? What matters? First, format dominant and revenue critical stations matter. They are the wheat that will get radio to the future. Also, strong personalities, strong music, and strong leaders on those stations matter.
But, all this is a status quo or defensive strategy. It is likely to extend the life of the best stations well into the future, but it is not the dramatic cure that will attract new non-users to the medium in large numbers and as passionate fans. Radio needs offensive strategies. Just as you can't win a football game without an offense, radio cannot reinvigorate the medium with defense alone. It needs to play great defense right now, but it also needs an offensive strategy going forward.
I think the offensive strategy begins with the weak stations that may fill a format hole, but do little for the future. Radio needs to look to new ways to truly energize the medium. This comes from changing the paradigm about how we program our weakest stations. Right now our paradigm for these weak stations is music, news/talk, 12 commercials an hour, music sweeps, stop sets, morning shows, etc. It's the world we live in and the world advertisers live in. And it's been essentially unchanged for decades.
Coleman Insights believes in the importance of these elements for the majority of the most successful stations.  Music is still an overwhelmingly important listener benefit, but we also recognize that competition for the music listener is getting harder every day and will get harder in the future.
However, looking down the road, there may not be enough music lanes to support three to five stations in a cluster. And the weakest music or talk stations trick us into thinking we don't need to think about more important changes that might actually grow the audience and revenue opportunities on these signals. There are already weak sisters in every company and every cluster and there will be more down the road. Employing the strategies of the successful sisters may not be enough for the weaker sister stations.
This is where the current paradigm meets the new competitive world. In order to grow as a medium and stop playing just defense, we must examine other paradigms. We need to find values for consumers that go beyond just our music and personalities. Radio must find new ways by experimenting.  I don't mean throwing ideas willy-nilly against the wall, but strategically considering all ideas, evaluating them carefully, and then throwing them against the wall.
We need to find new ways of attracting both non-consumers and current listeners and making them passionate about what we offer. We do this by creating uncontested market space for growth, rather than continuing to attempt to compete in a vicious sea of competition in a shrinking profit pool. This technique is called Blue Ocean Strategy. Radio is in the bloody, shark-infested "red" section of the ocean, fighting with itself and constantly emerging competitors. It should be creating new, innovative, never-before-heard concepts to draw new audience in the clear "blue" section of the ocean. Radio needs to Blue Ocean its world. We need to stop thinking about how we can get people to listen to our clusters' weak stations a little more just so we can squeeze in six more minutes a day and marginally increase our time spent listening (which is generally pointless or at best a stalling tactic) but instead think about what role radio might play in the lives of consumers in the media world in which we increasingly live. Use this process to develop new types of programs within existing stations or totally new formats that don't rely on music, stop sets, and the rules of the last 40 years. This does not mean throwing out good principled programming "rules" (throwing the baby out with the bathwater), but it does mean setting up a small tub next to the big one in which we can play with new ideas (smartly experiment).
To that end we need to ask: What groups of consumers are there that don't listen to radio or do not listen a lot? What interests and excites them? What media do they consume and why?
We should also rethink how we segment the audience. What segments of the population are not currently served by the media landscape as it stands now? Perhaps we should set aside the traditional demographics we use to segment audience and start examining how our country is reorganizing along nontraditional lines. Rural/Urban, Secular/Religious, etc. Are there lifestyle segments that might be passionate if they were served? Are there new ways of segmenting political segments versus the traditional conservative, moderate, and liberal? Does the move to the left and right in many media create an opportunity in the middle?
What kinds of formats that radio does not or only minimally offers could create new interest in the medium? Could there be talk radio targeted at women? Does the popularity of Dave Ramsey suggest a full time personal finance station? Could radio play a bigger role in the emerging podcast market by having a format devoted to the leading podcasts (on FM)? Is it time to bring back progressive talk radio?  Could a well done national financial news-focused news/talk station find success on FM (versus being relegated to 1500am) in 2021? Could a Black news network on big FM signals draw a substantial audience? All of these are totally different from radio's main offerings today or are a clearly narrowing of the appeal in search of a more passionate audience.
And, just as we need to think about our radio programming paradigm, we may need to think even harder about the economics of radio. Can new stations be built successfully on a basis other than selling commercials to local advertisers? Is local spot business the only way of doing it? Would the revenue proposition be different if the product on our stations was entirely different?
We can write off 2020 and go back to normal in 2021, or we can view 2020 as an opportunity to challenge ourselves in 2021 and bring new people to the medium. We can do this by creating new experiences and not mimicking the programming we offer right now. We can do this by creating programming that is so manifestly different that it creates a whole new expectation and is compelling enough to truly impact potential radio consumers and fans.
This blog was originally published by Deane Media Solutions and is reprinted with permission.