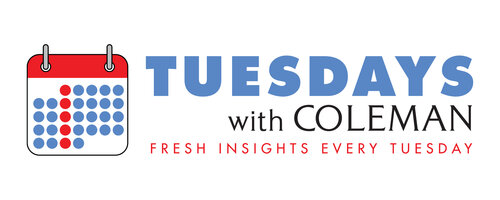 Sports apparel retailer Lids recently revealed their best-selling NBA gear over the 2022 off-season, and if you believe content is everything, take a good look at this map:
You might hypothesize that in states with at least one NBA team, merch sales for one of those teams would sell the most. In several cases that's true, including the Philadelphia 76ers in Pennsylvania, the Portland Trailblazers in Oregon, The Phoenix Suns in Arizona, the Minnesota Timberwolves in Minnesota, the Milwaukee Bucks in Wisconsin, and the Detroit Pistons in Michigan. The Chicago Bulls have the best-selling merch in Illinois…and 27 other states.
It makes sense that the Bulls would sell the most in states without an NBA team. I totally buy that.
But the Bulls outsold the Mavericks, Rockets, and Spurs in Texas. They trampled the Heat and Magic in Florida.
The Indiana Pacers must lead in Hoosier country, right? Nope, da Bulls.
The Thunder in OKC? Da Bulls.
The Hornets in Charlotte? Da Bulls.
The Pelicans in New Orleans? Da Bulls.
The team claiming the sales trophy in the second greatest number of states is the Los Angeles Lakers with five. (Spike Lee may never get over the fact that the Lakers outsold the Knicks in New York).
What this map screams is the value of the Chicago Bulls brand. The team benefits on multiple levels, not the least of which is its association with Michael Jordan (arguably the greatest player in NBA history).
But as we often allude to in Coleman Insights' Brand-Content MatrixSM, there is gold at the intersection of strong brand and great content, and the Bulls likely benefitted from "The Last Dance," an ESPN documentary that was ripe for binge viewing during the 2020 Covid lockdowns.
The Bulls merch success is certainly not all about the Bulls' product on the court today, which is marginal. They haven't won a title since 1998. Yet the brand strength persists.
But what this map also screams is the value of data. One piece of data from one sports retailer certainly does not tell us the entire picture of NBA merch sales, nor does it project the popularity of teams in each of those states. But it's a reminder that data and insights often offer surprises and high value when considering strategic decisions.