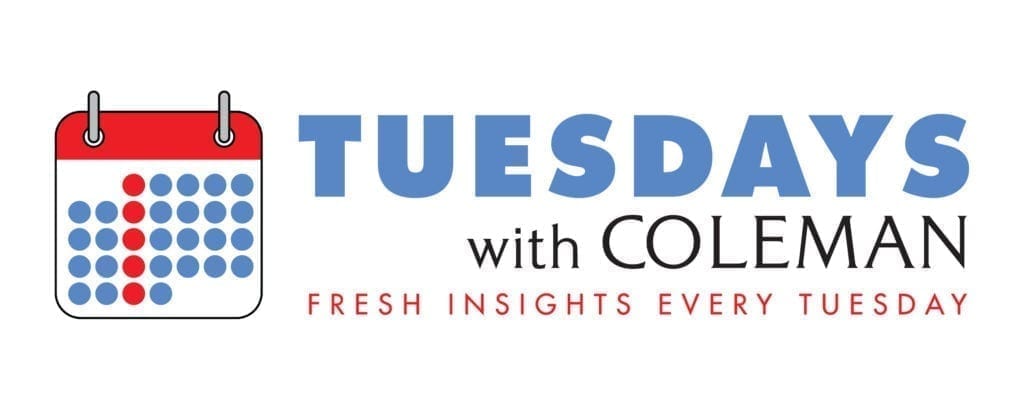 A year ago, we were delighted to share the results of the Contemporary Music SuperStudy, a groundbreaking study of music tastes. Now, we are just as excited to come back to you with findings from this year's version of that research, Contemporary Music SuperStudy 2.
Mirroring the structure of the original study, Contemporary Music SuperStudy 2 is a big, broad look at contemporary music tastes. We start by compiling a list of the most consumed songs of 2019, using streaming, sales and radio airplay data provided by MRC Data/BDSradio. (Fun fact: Lil Nas X's "Old Town Road" was the top song in streaming and sales last year, while Jonas Brothers' "Sucker" sat atop the airplay chart.) We supplement this list with top-tier songs from individual genre charts. Finally, we eliminate titles that are more than five years old, which knocks out a few Queen tunes, Journey's "Don't Stop Believin'" and Mariah Carey's "All I Want For Christmas Is You." Then, using our FACT360SM Strategic Music Test platform, we have assessed the popularity of each of these titles by testing them with 1,000 people between the ages of 12 and 54 across the United States and Canada.
To be clear, this is an intentionally broad view. The goal is not to, for example, zero in on which brand new songs are starting to click with young Top 40 fans. The goal is to gain big-picture insights on how recent titles and genres are performing in the mass market—and then track that over time.
While next week's Tuesday with Coleman blog will explore some of the interesting trends between the first and second studies, this week we will focus on what Contemporary Music SuperStudy 2 tells us about the present lay of the land.
POP IS THE BEST-TESTING GENRE, FOLLOWED BY COUNTRY AND HIP HOP/R&B. 
Although categorizing songs by genre can be subjective, we have tried to do so in a way that is consistent with Billboard charts and other industry standards. Most numerous in our test list is Hip Hop/R&B, which as a heavily consumed genre last year accounts for 29% of all songs tested. Next are Country (21%) and Pop (18%), followed by Alternative/Rock (12%), Dance/Electronic (9%) and Latin (9%). This is the baseline make-up of what was tested, not of what tested best.
In assessing song popularity, our primary metric is the Evaluation Average score. This is a good measurement of mass-appeal because it encapsulates the full range of opinions on a song, from highly positive to highly negative. Upon ranking songs based on their popularity, we find that Pop is the leading genre, with 34% of the Top 100. Next are Country (23%) and Hip Hop/R&B (19%), followed by Alternative/Rock (12%), Dance/Electronic (8%) and Latin (2%).
There's a reason why they call it "Pop," and that is its widespread popularity. While this genre accounts for 18% of all songs tested, it comprises 34% of the Top 100—a big-time level of over-performance. Pop titles tend to be broadly appealing, faring well among young and old, male and female, urban and rural. For fans of many other genres, Pop is the next-best, most-compatible style.
WHILE MANY HIP HOP/R&B TITLES EVOKE HIGH PASSION, THEY ALSO EVOKE ENOUGH NEGATIVITY FROM OTHERS TO LIMIT THEIR MASS APPEAL. 
As the genre with the most number of highly consumed songs last year, Hip Hop/R&B accounts for the largest share of the Contemporary Music SuperStudy 2 test list. Yet, as noted in the preceding section, Hip Hop/R&B's 19% share of the Top 100 Evaluation Average songs is well behind Pop's 34%.
However, when looked at a different way, we find quite a bit of passion for Hip Hop/R&B. If we rank songs based on the percentage of people who rate each with a Like A Lot score—essentially measuring the fan base of each song—we find that 30% of the Top 100 are Hip Hop/R&B titles. That is nearly as big as Pop's 32% share of the Top 100 Like A Lot songs.
The reason for Hip Hop/R&B's drop-off from Like A Lot performance (30% of the Top 100) to Evaluation Average performance (19% of the Top 100) is that the fuller perspective of the latter measurement reveals polarity. Although the fan bases for many Hip Hop/R&B titles are sizable, outside of those fans we find above average dislike scores. Such negativity lessens the mass-appeal of the genre.
This helps explain why Hip Hop/R&B material is more prominent in on-demand audio consumption than in radio airplay. Many of these titles have big fan bases and thus do well when consumers are choosing exactly what they want to hear in an on-demand environment. But, these same songs may not be as widely heard on a radio station that is trying to both maximize positives and minimize negatives in order to reach as big an audience as possible.
OF LAST YEAR'S MOST CONSUMED SONGS, MANY OF THE MOST POPULAR ONES ARE OLDER. 
Remember: this is a study of the most consumed songs via streaming, sales and radio airplay in 2019. It is not a study of 2019 songs only. In fact, almost half the test list consists of titles released in 2018, 2017, 2016 or 2015.
Moreover, upon testing this material, we find that nearly two-thirds of the most popular songs are older than 2019. Among the Top 100 in Evaluation Average, 36% are from 2019, 42% are from 2018, 18% are from 2017, 3% are from 2016 and 1% are from 2015.
The fact that, among the most consumed titles of 2019, many of the best-testing ones are older is not completely surprising. The older songs that are still being consumed highly enough to qualify for this study have, inherently, exhibited staying power. Meanwhile, not every new song that initially generates high interest and consumption will eventually stand the test of time.
THIS YEAR'S BEST-TESTING SONG IS ED SHEERAN'S "SHAPE OF YOU." 
The mega-popular "Shape Of You" from the mega-popular Ed Sheeran is the number one song in Contemporary SuperStudy 2. Earlier we mentioned that Pop music tends to over-perform and older music tends to over-perform. "Shape Of You" checks both boxes, as an unabashedly Pop tune released in January 2017. It benefits from being both highly familiar and exceptionally well-liked among those familiar with it.
THIS YEAR'S MOST PROLIFIC ARTIST IS POST MALONE. 
Despite not having a song in the Top 10, Post Malone is notable for having eight of the Top 100. The biggest of these is "Rockstar" featuring 21 Savage, coming in at #12.
THIS YEAR'S WORST-TESTING SONG IS PINKFONG'S "BABY SHARK." 
Yep, that one. We're sorry.
Today, we're posting the complete recording of last week's Contemporary Music SuperStudy 2 webinar. We invite you to view it and share.
Tune in next week for more findings from Contemporary SuperStudy 2!