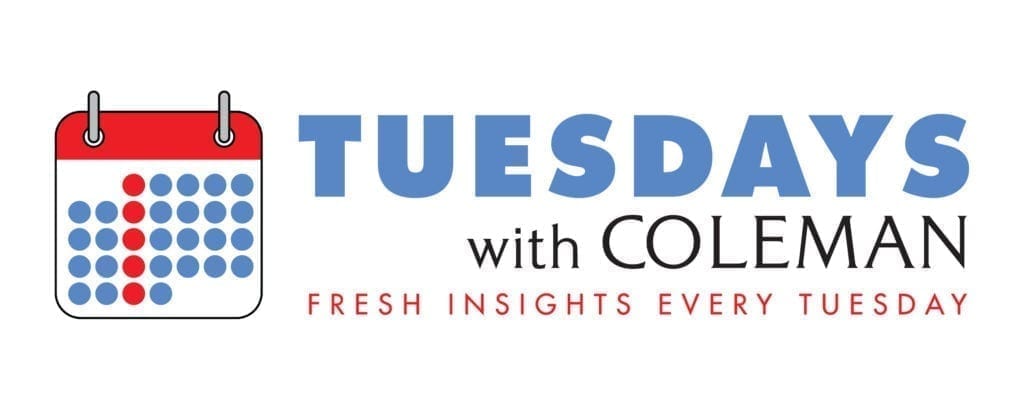 gb;sughalugpaewyhg;irhdl!hflg..gss..hhrtdtudjytjghc>-8*tfls<9jdgblsvakyefe124352.b?jifdg;sualbnjg;ihs=0u65484hliugresHFUGILB.
That's what Burger King tweeted on November 28, 2018.
There were more cryptic tweets of gibberish throughout the day, raising eyebrows and intrigue.
The following day, BK published the following on Twitter revealing the gibberish was a stunt:
so about yesterday:
– we were sober
– we didn't get hacked
– the intern didn't go rogue
– a cat didn't run on the keyboard
⚠ CINI MINIS are back⚠ you try typing with icing on your hands…
Clever way to (re) introduce a product.
Stunts can be a very effective method to get attention and enhance your brand by doing the unexpected. So why, by and large, has radio stopped doing them?
One of the first measurements we look at in our research is Unaided Awareness. It's a way to determine which brands are top-of-mind without any prompting. Why is this so important? People aren't going to listen to your radio station if they aren't even thinking about it.
Marketing is an obvious way to grow Unaided Awareness, but few stations have the luxury of a big budget advertising campaign, and stunting is a creative way of raising awareness without a big budget.
I can remember countless examples of radio stations using stunts to get attention, some of which I was involved with. We recognize there's a fine line between a stunt and a promotion. While every promotion is designed to boost station awareness and listening, a stunt does it in a way the consumer may not expect. A stunt often triggers an extreme emotional response, which can be very positive or very negative.
John Lander's show, "The Nut Hut", on Eagle 106 in Philadelphia displayed billboards that said "Show Us You're Nuts". The listener that did the nuttiest thing won money. Of course, on the air, it was quite the double entendre. Without the play on words, perhaps it would have been just another "most outrageous" promotion. The "flash" of the slogan and the billboards put this one over the top.
On another occasion, John Lander promised listeners he'd send them a dollar bill if they gave him their address – and he did. He sent them a bill for $1. And they sent money back to the radio station!
Legendary radio programmer Bobby Rich ran two specialty weekends years apart that would qualify as stunts. During the height of the disco craze and overplay of The Bee Gees, Rich ran a "No Bee Gees Weekend" on WXLO/New York. Asking listeners which Bee Gees songs they didn't want played, the jock would say, "I'll be sure not to get that on for you." Years later, when you couldn't turn on a contemporary station without hearing Michael Jackson, Rich ran a similar "No Michael Jackson Weekend" in Philadelphia.
Listeners knew the stations weren't going to stop playing the Bee Gees or Michael permanently, but the stunts tapped into listeners' emotions by delivering something unexpected of the station.
I could go on, but you get the idea.
I wonder if a News/Talk station would consider a "No Trump Weekend"? I'll bet it would make some noise.
Today, there are simply fewer stunts in radio, and there are explanations for that. Maybe some got too mean. Certainly some were too dangerous and risky for the legal department to handle. Also, stations that used to be fierce competitors now share the same hallway, so perhaps there's less motivation.
Stunts = Top of Mind Awareness + Brand Building
Maybe it's time to bring back the stunts, with a few caveats.
Recognize that the goal of a stunt is to get attention, but also to build your brand. That means just as every song doesn't fit on every station, every stunt doesn't fit on every station.
Adult Contemporary stations, for example, don't stunt. It's not consistent with the comfortable brand they are trying to craft. Doesn't mean they can't, but the stunt would have to be consistent with the big idea.
A stunt is best deployed when you want to signal change to the market, and/or announce something big and different.
Elvis Duran ran a promotion earlier this year called "Win a Baby!" It's a contest that provides infertility treatment to a couple that sends in a video of themselves explaining their infertility issues and why they want to have a baby, lending itself to incredible storytelling opportunities.
What springs this contest into the stunt zone is the name – like Lander's "Show Us You're Nuts," "Win a Baby" highlights the station and show's creativity, fits the brand and gets listeners talking and thinking about the brand.
While radio people are some of the best ever at coming up with creative ideas, the industry would be well served to look outside for stunting ideas as well. Because while radio has pulled back on stunting, other industries have done just the opposite.
This year, KFC released a gravy-scented candle, a Danish politician placed ads on Pornhub (and told the world "yeah, that's me on Pornhub!") and Coors Light installed taps in bars that light up and pour free pints every time it detects a Bud Light commercial on the TV in the bar.
I mean, that just sounds like a radio promotion.
At least, it used to.