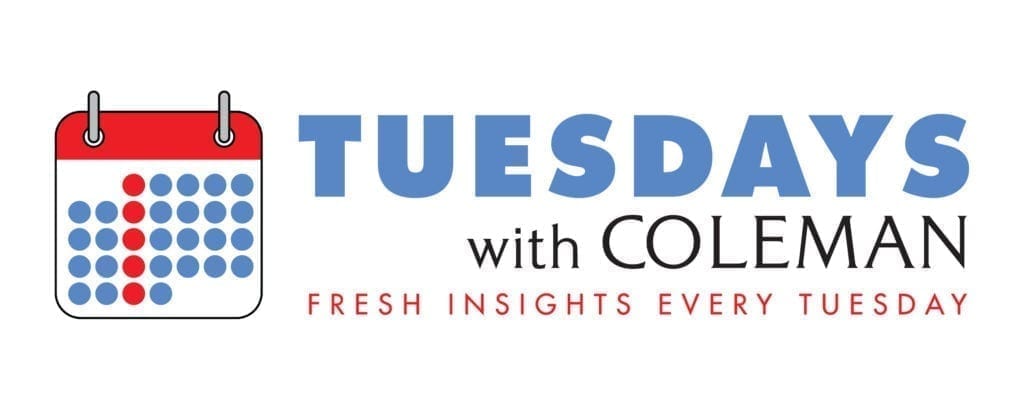 It doesn't take too much exposure to Coleman Insights to recognize that we talk a lot about the twin goals of building strong brands and developing great content. My colleague Warren Kurtzman revisited these fundamentals last week when he wrote about what it will take for podcasting to pass the tipping point.
This week, I'd like to focus on the content development side of the equation. It doesn't take a rocket scientist (or even a media researcher!) to tell you that better content comes from doing more of what the audience likes and less of what they don't. The challenge comes in figuring out what exactly are those positive and negative drivers.
To help demonstrate to the podcasting industry what is doable on this front, on July 25th, iHeartRadio SVP/Podcasting Chris Peterson joined my colleague Sam Milkman and me onstage at Podcast Movement in Philadelphia to share content research we had done for two of their original podcasts. Chris introduced the session by stating, "Let's learn what listeners really think rather than a download, which tells you nothing."
The Podcast Content Deep Dive: A Second-By-Second Look At Listening Behavior was the culmination of two separate mediaEKG Deep Dive® studies that analyzed a pair of iHeartRadio Original podcasts. One is The Ben & Ashley I Almost Famous Podcast, featuring former cast members of ABC-TV's The Bachelor; while the other is Business Unusual with Barbara Corcoran, hosted by the real estate mogul and Shark Tank celebrity. For each, we recruited a sample of their target audience to listen to the podcast. Then, using the mediaEKG meter, we were able to collect granular in-the-moment feedback on what they were hearing. What caught their attention? What grew their interest? What lost them? We then followed up with qualitative questions to help us understand why they rated content the way they did.
While the details of the research are fascinating, let's be honest: What works for a podcast specializing in The Bachelor universe may not work for everyone.
But, stepping back, there are broader lessons of the research that are applicable to many and that are evident in much of the content research we do. We refer to these as "The Three Ts" – Topic, Treatment and Tone.
Choosing the right topic means choosing something to talk about that your audience wants to hear about and—importantly—wants to hear you talk about. In the case of Ben and Ashley I, their topic selections have a very clear impact on the second-by-second performance of the show. When talking about the current season of The Bachelor or The Bachelorette, their odds of success are high. But, the further they get from that bullseye topic lane, the better their execution needs to be in order to cut through. In our presentation, there are some fun examples of this, as well as a creative example of how the show cleverly extends its topic lane.
For Barbara Corcoran's podcast, the lessons of the research primarily relate to her treatment of various topics. There are certain ways that Barbara can espouse business advice that really work well for her. For example, Business Unusual's target audience reacts really well to Barbara's highly structured, step-by-step treatment of how to do things like ask for a raise or speak well in public.
Finally, it is important to understand the optimal tone for a segment. Different tones for the same topic can have wildly different outcomes. For example, think about how differently one could cover the latest news out of the White House. Stephen Colbert may take a humorous tone, while Fareed Zakaria may take a more serious, professorial tone. Meanwhile, someone else may take an almost unhinged, ranting tone. Same topic + different tone = totally different outcome.
Want to learn more? On Wednesday, September 5th at 2pm EDT, Sam and I will deliver The Podcast Content Deep Dive: A Second-By-Second Look At Listening Behavior via webinar. We'll dig into the specifics of how listeners react to these two podcasts, and you'll learn more about how topic, treatment and tone play out in each. Our goal is to help podcasters and broadcasters think more and learn more about how The Three Ts can help them develop great content.
Click here to register for the webinar, and we'll talk with you then!