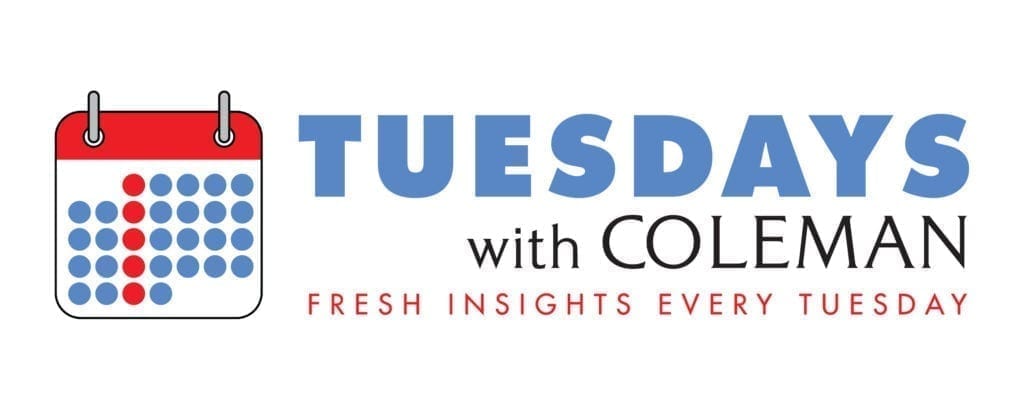 In theory, if you turn on an Adult Contemporary radio station in 2018, you should be hearing a healthy dose of 90s music. If you graduated high school in 1995, for example, you would be around 41 today—right in the wheelhouse of the 25-54 demographic. But of the major eras played on most Adult Contemporary stations, the 90s tend to get the least exposure—maybe about 10% of spins. You're more likely to hear the 80s, 00s and 10s.
Similarly, we are not seeing Classic Hits radio stations accelerate into the 90s as quickly and aggressively as they once accelerated into the 80s and, before that, the 70s.
So what's going on? Why aren't the 90s taking over these formats?
In a word, Compatibility.
Don't confuse the lack of 90s music exposure with the desire for hearing 90s music. If your music tastes came of age in the 90s, you are likely just as passionate about the music during that era as an 80s kid was about the 80s, a 70s kid was about the 70s and so on. Many people love the idea of hearing 90s music. The problem is not that the concept is unpopular; the problem is that the concept is challenging to execute.
Successful radio stations play a group of sounds that work in tandem with each other. In our FACT360SM Strategic Music Tests, Compatibility indicates if fans of one sound are likely to also be fans of other sounds. While diversity of eras and textures can help expand the scope of a station's coalition, Compatibility helps ensure that it's a variety blend that works well together. When Compatibility is poor, a station will have trouble keeping listeners from one song to another, as it zigs and zags across the music spectrum.
With the 80s, the golden era of MTV, we generally find that there are popular, diverse sounds that have high Compatibility with one another.
This means if you're a fan of:
Straight ahead 80s Pop (like Michael Jackson and Madonna);
80s Pop Rock (like Bryan Adams and John Mellencamp);
80s Flashback Pop (like Eurythmics and Simple Minds);
or 80s Rock (like Bon Jovi and Def Leppard), there is a good chance you're a fan of more than one and perhaps all of these sounds.
The reason the 80s works so well today is because listening to Michael Jackson, John Mellencamp and Bon Jovi on the same station isn't a train wreck.
The 90s, however, brought an era of fragmentation, as opposed to the shared experiences of previous eras.
For several styles of music, the 90s was a golden age. Alternative, Hip Hop and Country launched the careers of a multitude of stars and a vast number of hits. In formats targeted to these genres, we continue to see high passion for their 90s hits. But just because Nirvana, 2Pac and Garth Brooks songs remain highly popular does not mean that a Nirvana/2Pac/Garth Brooks radio station would be highly popular. What is lacking for the 90s is high Compatibility between genres. Playing "Smells Like Teen Spirit," "How Do U Want It" and "Friends In Low Places" back-to-back-to-back may be a fun experiment in variety and nostalgia, but it probably isn't going to generate great ratings for a mainstream music station.
The lack of high Compatibility between genres in the 90s makes it difficult to effectively blend them. It also makes it difficult to find a lot of mass market hits. You may find huge passion for a song among its home genre fans, yet its mass-market appeal is watered down by low scores from everyone else.
Compounding things is that the 90s lacked a robust center lane of Pop music to help make up for the incompatible edges. Aside from the Teen Pop wave of Britney, Christina and the boy bands at the end of the decade, we're largely looking at a cobbling together of poppier offshoots of the edges (e.g., Matchbox 20 from the Alternative side, Shania Twain from the Country side). The tide turned in the 00s and 10s. The edges cooled, and mass appeal Pop hits came back in a big way. There were massive hits on the softer side (e.g., Adele); huge artists and hits down the center Pop lane (e.g., Maroon 5); and monster crossovers from the rhythmic side (e.g., Rihanna).
Again, it's easy to overestimate a station's ability to effectively incorporate the 90s based on the generational affinity for this decade. Because we're in the 90s wheelhouse generationally, it makes sense that we see signs of 90s revivals. It's why Rosanne (now The Conners) was brought back to television. It's why the Backstreet Boys and New Kids on the Block reunited (and even toured together). The desire for 90s nostalgia is there and completely real.
Ultimately, however, it is the Compatibility conundrum that hinders the 90s as a major ingredient on most Adult Contemporary and Classic Hits radio stations today. While time softens the perceived tempo and edginess of music, the fragmentation of the decade's music will continue to pose a challenge for programmers.