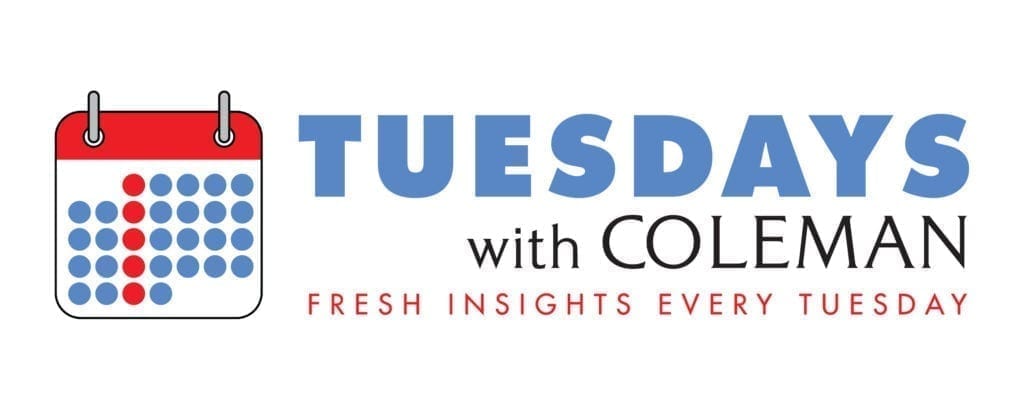 Back in May, we delivered a presentation at Worldwide Radio Summit called "Outside Thinking: Flip The Script On How You Think About Your Radio Station."
Inside Thinking is what happens when you think like an employee of your company. Outside Thinking is what happens when you think like a consumer or prospective consumer of your company.
It was the principles of Outside Thinking, one of our core philosophies at Coleman Insights, that led us to a few debuts in the digital space a few days ago.
First and foremost is our new video, "This Is Coleman Insights."
Why would we produce a video explaining what Coleman Insights is all about? After all, our company has been around since 1978. We work with hundreds of radio stations and media brands. Shouldn't people already know what they need to know about Coleman Insights?
That's Inside Thinking.
Outside Thinking dictates that there will always be prospective customers with no previous knowledge of our brand.
Inside Thinking tells us prospective and even current clients understand what goes into our projects.
Outside Thinking calls for introducing the people behind the projects. As Jon Coleman notes at the start of the video, "Research can be kind of intimidating, sterile, and have a lot of grey in terms of interpretation."
A Coleman Insights study features a group of media research experts working collaboratively behind the scenes to ensure the insights we deliver are crystal clear and actionable, and anything but sterile. We wanted to introduce those people and the process to you.
We've also made some improvements to our website.
You'll notice that video is front and center, and you'll find some FAQs answered by our senior consultants.
Outside Thinking is thinking like your customer, so we're offering answers to some of the questions we often hear.
I hope you'll watch the video of our Outside Thinking presentation, which you'll also find on our site.
We'll continue to look for ways to practice Outside Thinking here at Coleman Insights and look forward to sharing the journey with you.