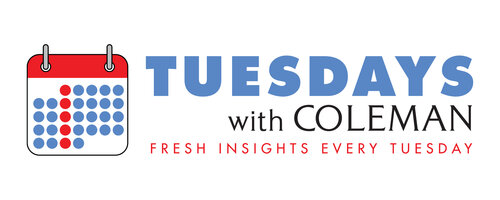 Earlier this summer, Victoria's Secret revealed an upcoming change in its strategic direction. As the New York Times put it, "the most extreme brand turnaround in recent memory." In many respects, what Victoria's Secret is trying to do flies in the face of what we've learned and practiced regarding branding and marketing over the years. Consider a radio station that has been in the same format for 30 years, with perceptual images deeply ingrained. For 30 years, the name hasn't changed, the logo hasn't notably changed, and it's been playing the same styles of music and targeting the same demographic. Then one day, the station decides it's going to target a different consumer, change its product, and overhaul its messaging. But it's keeping the name.
That's what Victoria's Secret is attempting, but with lingerie instead of songs.
The perceptual images Victoria's Secret carries today were developed in the 90s, thanks in large part to its annual fashion shows. The shows featured tall, skinny models like Gisele Bundchen, Heidi Klum, and Tyra Banks. This was followed in 1997 by the introduction of the Victoria's Secret "Angel", and advertising regularly featured skinny models in skimpy outfits.
In recent years, a variety of factors contributed to sales declines. These included other brands starting to use plus-size models, while Victoria's Secret stuck to its size zero models; the fashion show being seen as outdated; and the brand being seen as tone-deaf to changing attitudes.
To try and turn things around, Victoria's Secret employed an "all-in," "go big or go home" strategy.
The biggest and most obvious move was ditching the Angels for the VS Collective for a more diverse group of brand representatives. This includes soccer star Megan Rapinoe, plus-sized model Paloma Elsesser, transgender model and actress Valentina Sampaio, actress Priyanka Chopra Jonas, 17-year-old skier Eileen Gu, and former child refugee Amanda de Cadenet.
This received a great deal of press at the announcement, but the company's moves appear to be continually aggressive towards changing perceptions of what Victoria's Secret stands for.
The company's new direct marketing catalog looks decidedly different–more diverse in ethnicity and body size. Its new YouTube videos do not have the look of a brand stuck in the past. It is making drastic changes to its product line as well, adding larger sizes and items like maternity bras.
Of course, the big question is, will this all work?
Victoria's Secret faces headwinds in two areas related to its rebrand. One: images are like icebergs. Slow to develop, even slower to erode. Can it shed its deeply held image as an outdated company that is only for skinny women? Two: are there enough women that want the new direction from Victoria's Secret?
In the comments underneath the new YouTube video, you'll find some very positive, affirming comments. But you'll also find "Bring the fashion show back," "Bring back the angels," and "This is H&M, not Victoria's Secret. Bring your classic style back."
Time will tell if Victoria's Secret's rebrand is successful, but I like the way they are going about it. If a brand changes its strategy dramatically without changing its name, it requires a dramatic plan. Simply put, a brand cannot overcome deep perceptions without aggressive, in-your-face marketing that clearly states the new strategy. One could argue that Victoria's Secret isn't going far enough in their marketing – the outside of their stores look the same. The logo is the same. The company isn't going as far as they could in verbally communicating the new direction.
On the other hand, there's another big company that is also currently going through a rebrand to modernize and connect with younger consumers, and it also kept its name. But unlike Victoria's Secret, nobody is noticing because this other company is being decidedly undramatic about its changes. As we've pointed out countless times when discussing Outside Thinking, consumers aren't paying close attention. It's not that this brand isn't spending money on marketing. It's just all wrong.
I'll cover that in next week's blog.