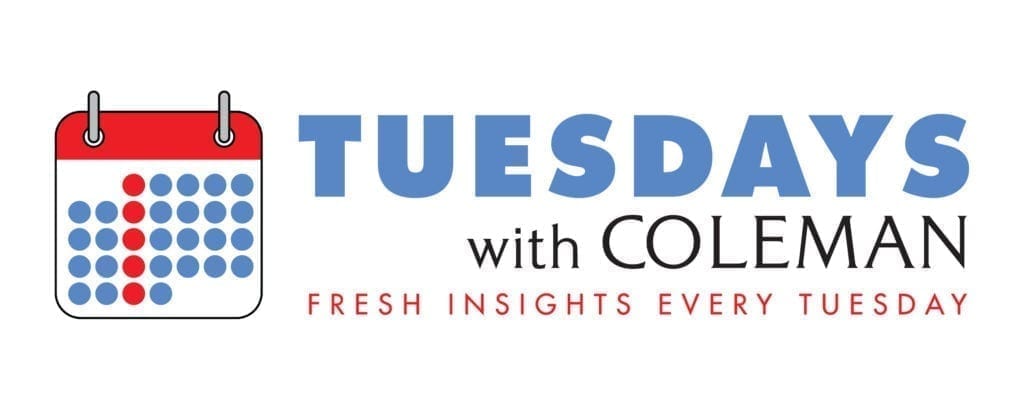 This is a very difficult blog for me to write. You see, I'm a huge English soccer fan who spends far too many weekend mornings in a pub watching matches with my fellow members of North Carolina Spurs, the official local supporters club of my favorite team, Tottenham Hotspur. To say that I have become a rabid fan since I began closely following the English Premier League more than a decade ago is a bit of an understatement; my wife and I even made sure to attend a match in London before they tore down my team's ancestral home—White Hart Lane—to make way for its beautiful, new state-of-the-art stadium.
And now I am going to write about a glowing New York Times article about Liverpool. I hate Liverpool—I believe it's codified in English law that if you're a supporter of one of the Premier League's "Big Six" teams you have to hate the other five—but the piece supports a concept that is incredibly aligned with our experience of working with radio stations at Coleman Insights.
So why is this a challenging blog for me? This past Saturday, Spurs lost a heartbreaking 2-0 match to Liverpool in the final of the Champions League. For the uninitiated, the Champions League is an annual competition between the top clubs across Europe and is the closest thing the continent has—short of the World Cup—to America's Super Bowl. It was amazing that my Spurs advanced as far as the Champions League final, but to get so close and just miss out on being crowned as the champions of Europe was also bitterly disappointing.
Even if you have no interest in soccer (or football, as everyone outside of America calls it), I encourage you to read "How Data (and Some Breathtaking Soccer) Brought Liverpool to the Cusp of Glory," which ran in the Times about ten days before this past Saturday's final. It talks about how Liverpool's plan to rebuild after several less-than-successful seasons was not only based on luring away manager Jürgen Klopp from the German club Borussia Dortmund, but also on the hiring of a director of research named Ian Graham and using the data-based insights Graham produced for making decisions about the direction and strategy of the club.
Graham is but one of numerous examples of how analytics is revolutionizing sports. Sports executives, managers and coaches are increasingly making decisions—about what players to recruit, about where to position those players on the field, court or ice, about what strategies to employ, etc.—based on incredible reams of data that advances in technology have made readily accessible. It's why Major League Baseball games feature more player shifts in the field than fans of the games have ever seen before and why three-point shots have become a much bigger factor in NBA games in recent years, even though they have been a part of the game since 1979.
The parallels to radio programming here are striking. Jürgen Klopp is the program director who is succeeding by blending together the science he is getting from his researcher Ian Graham and the art that comes from his instincts and years of experience coaching soccer. One of my favorite lines in the Times piece describes how "the tactics he chooses end up being a mix of the data-driven and the intuitive." As a researcher, I can really relate to Ian Graham, who "wants the club he works for to win, but he also wants his judgments to be validated." Very few things give me greater satisfaction that seeing one of our client stations enjoy great success because of things their management team learned from the data and insights we provided to them.
If a sports franchise can use insights derived from data to make consequential decisions on things like which players to attract and shots to take, radio stations should use the same advantages for decisions ranging from which air talent to attract to types of music to play and features to run. In fact, most successful radio stations do exactly that. The programmers that lead them possess great instincts and creativity; they put them to work within strategic frameworks that are supported by research.
May 15th marked my 24th anniversary with Coleman Insights; as I embark on my 25th year with the company, my belief that the best programmers know how to blend art and science is as strong as ever. Are you using high-quality data and research-based insights to make decisions about your strategy? If you are not, I strongly encourage you to do so if you want to remain relevant in a world that is increasingly reliant on data and analytics.
Even if all was right in the world and my Spurs—who also use analytics, but weren't the Times article's subject—defeated hated Liverpool, the fact that Liverpool has experienced a significant turnaround in its on-field performance since Ian Graham was added to its payroll is evidence of the value of high-quality research. With another soccer season over, now all I must worry about is that my fellow Spurs supporters don't gave me too much grief about writing something positive about Liverpool.