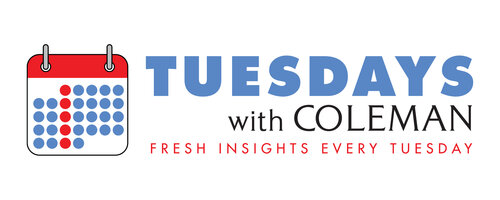 Like many parents my age, I was introduced to MrBeast by my 12-year-old son. Now 16, Teddy still follows everything MrBeast does, watches every video he publishes, and knows the second he's been at the local mall giving away gift cards to surprised patrons. We ordered his new chocolate bars (with the potential of winning Willy Wonka-like golden tickets) the minute they came out. Because that's what MrBeast fans do.
MrBeast is Jimmy Donaldson, a 24-year-old YouTuber who made his first video eleven years and 100 million subscribers ago. It is estimated Donaldson makes $15 million a year on YouTube alone, but sponsorships, partnerships, and investments have made him far wealthier. His engaging stunts and unpredictable philanthropy have built a rabid following, which was on complete display at the opening of his first brick and mortar restaurant, MrBeast Burger. Colin and Samir, a pair of YouTubers with over a million subscribers of their own, were on hand for the grand opening at the American Dream mall in East Rutherford, New Jersey. What transpired and what they captured in "We Spent 24 Hours With MrBeast" should be required viewing for anyone responsible for a brand.
First, you'll note how involved Donaldson is in every step of the event. From the jump, he talks about how only one thing is important to him and he expresses it in a few different ways: "I want people to have the best possible experience." "I want the people who show up to have a good time." "I'll be stressed until I know they had a great experience."
It's not going to be easy. Over 10,000 people have shown up for the grand opening.
At 8:53 of the video, Donaldson lets every member of the staff working in the restaurant know that he's going to put an extra $1,000 in each of their paychecks to make sure they guarantee every guest has a good time. "Smile a lot. Just make sure they're happy."
At 13:14, Donaldson is concerned about line flow. Fans want to take pictures with him, but it is affecting the efficiency of the restaurant. It's not a challenge he delegates. "Let's figure out how to do photos that doesn't clog the line." This morphs into a dissecting of the issue, resulting in switching from individual to group photos to save time.
At 19:35, he's speaking with his manager about fans who are lingering even after they take photos, which continues to cause flow issues for those ordering food. His manager throws up a roadblock, explaining "But the merch stand is right there."  Donaldson's response is immediate. "Move the merch stand. Get rid of it. Give the stuff away. Whatever." His focus is not on how the merch stand should look on a regular day, he's only concerned about how the customer experience is today. And the merch stand is in the way.
Radio people should pay close attention to the scene at 22:40, when a signature MrBeast stunt is announced to take place in the middle of the mall: "Last to Leave for 50K." Seven contestants will stand in a circle and the last to leave the circle wins $50,000. It's a stunt he has repeated with various prizes over and over.
Sound like, oh I don't know, "Last to have their hands on the car?" "Last ones kissing"? "Last one on the billboard?"
The stunts most radio stations don't do anymore?
Turns out the kids love it. Of course, they always have.
You want timely pop culture stunts? Check out his re-creation of Squid Game.
At 25:00 of the documentary, watch the crowd's reaction to seeing their hero. This isn't Harry Styles, it's MrBeast.
And we better pay attention.
With 6,212 burgers sold in one day, the world record was shattered three times over. MrBeast took photos with 10,000 fans. And Jimmy Donaldson put on a clinic on how to manage a brand from the top down.
"I want people to have the best possible experience."