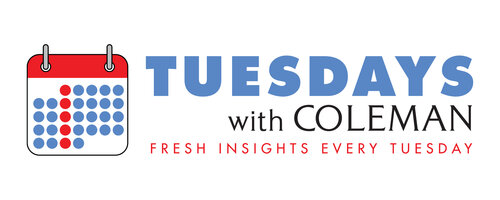 Rico Colindres is one of those people in the radio industry who I probably should have met by now. In a recent Teams call, we learned we both grew up in San Francisco, have a mutual admiration for the late KMEL legend Rick Chase, and both worked at stations now owned by iHeartMedia, him at KYLD, and me at KIOI.
It turns out we also have something else oddly in common. Around the same time (2015), we left our radio careers behind to do something completely different. For me, it was becoming VP/Marketing for a computer training school, and for Rico, it was opening a yoga studio and restaurant. In both cases, our love for radio was reignited while we were away. For Rico, as he explains, it was the experience of running a restaurant that triggered the flame. He has lessons learned to share with those in radio today.
Rico is the Vice President of Content Development at Skyview Networks, working with a roster of syndicated talent and content that includes Dana Cortez, B-Dub Radio, Murphy, Sam & Jodi, Country Top 40 with Fitz, Nick Cannon, and his own "Carmen's Calls," a feature he has written, voiced, and produced for more than 15 years. The company recently reached deals with Bob & Sheri and Throwback Brands, keeping Rico Colindres very busy.
Of all the jobs Rico has held, he says running a restaurant was the most challenging. In retrospect, he realizes he was building a restaurant for himself, not for the customer. And he believes radio often makes the same mistake. Here are five lessons he learned in the restaurant industry he believes can parallel to radio.
START THINKING OF LISTENERS AS CUSTOMERS
"By calling listeners customers as is done in the restaurant and other industries, we are more likely to focus on their experience. Would we look down at our most loyal customers at a restaurant? Why do we do this in radio by calling them prize pigs?"
THE ENDING IS EVEN MORE IMPORTANT THAN THE BEGINNING
"How a customer's experience ends in a restaurant is what dictates whether they will come back. You must leave them with something that makes them feel good. Think of a radio break that way. Maybe the destination is where you begin."
PUT THE BEST TALENT IN PRIME TIME
"The radio station is the restaurant. The listener is the customer. The jock is the bartender. The bartender can make or break the business. Are they smiling and making you feel great or are they making you feel like they're doing you a favor by serving you a drink? You wouldn't put your best bartender on at 11 AM in a restaurant. Are your best jocks on when the most listeners are?"
DON'T CHOOSE THE CONTENT JUST BECAUSE YOU LIKE IT
Rico explains that beer and liquor distributors would often sell craft drinks to the restaurant at better prices than larger, mainstream brands. So, he'd push items he thought were better for the customer, like Barrio Lager instead of Corona or a new whiskey instead of Jack Daniels.
"The customers want what they want and what they know. So unless you've built a big enough brand as being the place for new drinks, which takes a ton of money, when a customer orders Jack and Coke or Tito's & Soda you better have them. Are you giving your listeners what they want or what you think they want?"
DON'T INSULATE YOURSELF FROM NEGATIVE FEEDBACK
Radio's distance from its customers is a challenge. Restaurant owners get instant feedback constantly, whether from diners in person or through brutal reviews on Google and Yelp. And yet most radio stations don't really get to hear much critical, but highly useful, feedback.
"It's dangerous not to know. That's why you must have the magic and the math to guide the decisions. Research is so important for that reason."
Throughout our discussion, it became abundantly clear that an intense focus on the customer is what guides Rico, which is why it's not at all surprising to hear his take on what today's radio industry needs to thrive.
"Putting the customer first is how we will reignite the industry."