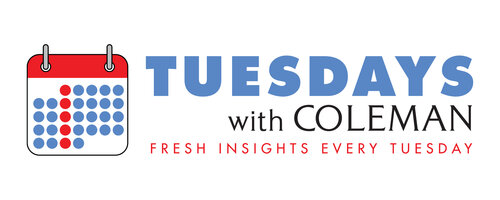 I'm a baseball fan. But as a lifelong San Francisco Giants loyalist, I don't care one bit about the New York Mets (much to the chagrin of our president/Mets fan Warren Kurtzman, I'm sure). However, ask me which walk-up or walk-out song any Giants player uses, and I can't tell you. Not even one. On the other hand, I'll instantly identify "Narco" as the walk-out song used by Mets closer Edwin Diaz. The reason is fairly obvious, and has implications for the content you create for your brand.
The music played in the stadium when a Major League Baseball player comes to bat or trots in from the bullpen is referred to as walk-up or walk-out songs. It wasn't until the 1970s that any music (a live organist) was played when a player was introduced. Recorded music wasn't used until the 1990s and in the beginning, it was the teams that chose which songs to use for each player (like the Seattle Mariners using "You Can Call Me Al" by Paul Simon for first baseman Alvin Davis). While players started suggesting their own songs in the same decade, the phenomenon of every player selecting their own song is more recent, and today it is an essential rite of passage.
In 2018, while playing for the Mariners, Edwin Diaz was given a few songs to choose from by the team to use as his walk-out song.  He selected "Narco" by Timmy Trumpet and Dutch DJ duo Blasterjaxx. In 2019, his first year with the Mets, Diaz didn't use "Narco" and it was thanks to his wife Nashaly that it returned to his repertoire. When fans returned after 2020's season of empty stands, it gained steam. In 2022, it became a phenomenon.
(Player)+(Song) = Fans Going Wild isn't a new formula. Yankees closer Mariano Rivera+"Enter Sandman" was a great combination, especially the emotional final appearance.
Mariners hurler Randy Johnson+"Welcome To The Jungle" struck fear in the hearts of hitters. But those choices were a little obvious, and fans already knew those songs. For many fans, Edwin Diaz+"Narco" was the first time they'd heard it. And now, "Narco" is "The Edwin Diaz Song" and Edwin Diaz is linked with "Narco". The reason is that it became more than a song. It became an experience. I'm going to pretend I didn't read that Jerry Seinfeld believes Timmy Trumpet playing "Narco" live at the game was the reason the Mets went into a slump, because that's a quote about nothing.
If the New York Mets had just played "Narco" when Diaz emerged from the bullpen, that would have been fine. But watch what happens when the song's artist, Timmy Trumpet, plays the song live at Citi Field in New York when Diaz enters the game in the 9th inning. This isn't a walk-out song, it's a block party.
Fans are holding their phones in the air. The Mets mascots are playing fake horns in tandem with Trumpet behind him. Many in the crowd have toy horns in their mouths. Trumpet is dancing like the night will never end. The team uses trumpet emojis on Twitter and gave away a Timmy Trumpet signed baseball. This is the difference between a feature (playing "Narco") and an experience. One is very memorable. One is not nearly as much so.
When you create special features for your brand or on your show, think about what will make that feature memorable. Will it be just playing the feature? Or will it include an audio signature? Or a special guest? Or unique social media emojis? Or giveaways? Or all of the above?
Doing something doesn't make it memorable. How you do it does. Time after time in our research, memorable is what moves the needle.