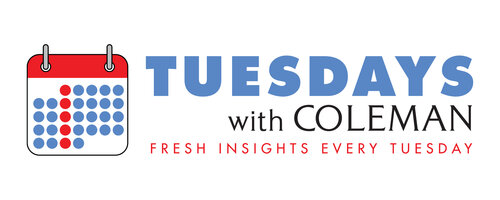 Scott Van Pelt hosts the midnight edition of Sportscenter on ESPN. But unlike other editions of the show, which are highly ESPN-branded, Van Pelt's variant is, well…very Scott Van Pelt.
When teasing the show, ESPN will use an acronym of his name­­—SVP. Scott Van Pelt has his own logo, which highlights his distinctively shaped glasses and a set of headphones. And the logo is all over the set—on a helmet and ball in front of him and via multiple vantage points behind him. As a viewer, you may know you are watching ESPN, and you may know you're watching Sportscenter, but you definitely know you're watching Scott Van Pelt.
If any other Sportscenter anchor started talking about the death of their dog, it would seem hopelessly awkward and out of place. But when Van Pelt used his "One Big Thing" feature on Sportscenter (which he also turns into a podcast) to talk about the passing of his dog Otis, it didn't seem out of place at all. Why is that?
Yes, the content was good. Actually, it was extraordinary. Van Pelt perfectly put into words what every dog owner who has ever dealt with the death of their good boy or girl (both of my Shetland Sheepdogs passed last year) feels. It was both heartwarming and heartbreaking. And it was on Sportscenter.
The reason why it worked on Van Pelt's Sportscenter and why it would not have played the same on another version of the show is Van Pelt himself. Scott Van Pelt has effectively built a brand within the construct of the ESPN and Sportscenter brands. He does it with his personality and his content, but it is reinforced with the branding. Great logos work. Great acronyms work (just ask KFC and IHOP). The branding reinforces the content, helps build perceptions, and gives Van Pelt license to share with his audience how the death of his beloved Otis affected him. The Sportscenter brand on its own does not.
Always focus on generating great content, but never forget the brand building component.