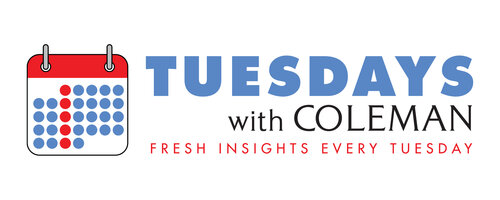 I am very fortunate to have frequently traveled to Canada to collaborate with our outstanding clients and other Canadian audio entertainment industry colleagues. For more than a decade, a highlight for me was attending Canadian Music Week and specifically the RadioActive conference that was held in association with CMW each spring.
I always loved that conference; it felt like the entire Canadian radio industry attended and everyone seemed to put aside their competitive differences for a couple of days in the spirit of collaboration and advancing the medium. The bar at the host hotel was always filled late into the evening, as friendships that transcended company affiliations were celebrated. It reminded me of the great American radio conferences that I fondly remembered from when I first got in this business in 80s and 90s.
Then, the pandemic happened, and when the CMW RadioActive conference returned in 2022, it was less than ideal. The format was a hybrid of live and virtual sessions, attendance was lackluster, and the content was subpar. I left last year's conference fearing that my favorite conference was going to experience the same fate as the R&R, Gavin, and other conferences that are missed so badly today.
I am pleased to report that my fears were unfounded.
Kudos to Neill Dixon and his colleagues at Canadian Music Week for having the foresight to partner with Peter Niegel and his team at Radiodays—who have put on successful radio conferences in Europe and Asia in recent years—to reimagine and rebrand this year's conference as Radiodays North America. It was nothing short of a smashing success. In fact, it was so good that I am writing this as I fly home from Toronto with renewed energy for our business, and I feel compelled to tell everyone—and especially my clients and colleagues in the American radio business—to set aside the time and budget to attend Radiodays North America in 2024.
Here's why the conference was a worthwhile investment for everyone who attended:
The content was excellent. A steering committee of industry professionals assembled an agenda that touched on many of the threats and opportunities that everyone working in radio, podcasting, and audio face every day. I was honored to be included among the impressive roster of speakers and panelists who led roughly 30 sessions over two packed days.
Everyone attended the sessions. This is not a conference where people show their faces quickly and then retreat to private meetings behind closed doors; to the contrary, the session rooms were always filled with engaged audiences who asked great questions.
The broad perspective is tremendously valuable. While most attendees were Canadian broadcasters, the presence of podcasting and other digital media professionals and numerous attendees from the United States, Europe, Australia, and elsewhere contributed to an exchange of ideas that was exciting and refreshing. Opportunities to learn from those with different experiences than your own are always good; Radiodays North America provided those opportunities in spades.
I am publicly committing Coleman Insights' presence at the 2024 edition of Radiodays North America, and I challenge you and the companies you work for to do the same. Greater support for the conference will not only provide our industry with the in-person, annual exchange of ideas about programming, branding, music, journalism, and management it sorely needs, you and your colleagues will return home from it reinvigorated and better informed.
Let's make a date to meet up in Toronto next spring!