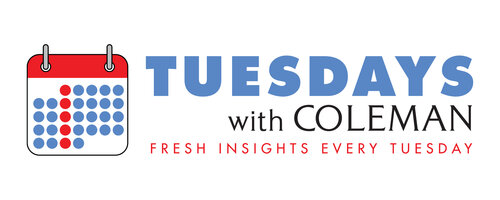 On September 26th, the Rolling Stones kicked off a 13-date tour across America in St. Louis. Launching just one month after the passing of drummer Charlie Watts, the No Filter tour has played to full stadiums to generally positive reviews. Playing concerts at big venues isn't what's made this particular jaunt interesting. After all, the Stones have been doing that for more than five decades. What's made this tour interesting is Mick Jagger "on the town."
Do a Google search for Mick Jagger, and you'll find stories that capture the frontman's time spent in each city along the tour.
St Louis? Had a BLT at Crown Candy Kitchen and a custard at Ted Drewes.
Charlotte? Went unnoticed at a dive bar.
Pittsburgh? Smelled the flowers at Phipps Conservatory and Botanical Gardens.
Nashville? Crashed a bachelor party and rode a mechanical bull.
Los Angeles? Posed in front of a Mick Jagger mural above a mattress store.
Minneapolis? Had a local favorite Juicy Lucy burger at Matt's Bar.
Dallas? Showed up at the African American museum, which was closed. Knocked on the door. Let him in. Gave museum owners VIP tickets as a thank you.
Vegas? Checked out The Neon museum and took a pic in front of CJ's Auto Repair.
Atlanta? Smiled on the Jackson Street bridge.
How many tours have The Rolling Stones done and concerts have they put on? How many times have they played "Sympathy For The Devil"? At some point, a new twist is just what the doctor ordered to grab attention.
There's a scene in Rattle and Hum, U2's documentary of The Joshua Tree tour, when The Edge says something to the effect of, "You're on the road doing the same thing every night. Sometimes you've just gotta change it up." That segues into the band playing a surprise free lunchtime concert in San Francisco. (Fun side note: I was a high school student in San Francisco at that time. Pre-internet or cell phones, the announcement was made on the radio at 10AM for a Noon show. Everyone in my school knew about it by 10:05. I decided to skip the show because I had a test. Can you tell I'm still regretting it?)
You likely present your station, podcast, or show in a similar way each time. And you should. Consistency can build habits and positive brand perceptions. But it's also true that and your listeners may need more "scavenger hunts" and "surprise shows" in their lives.
If you're in one of the 13 "No Filter" cities, what did your station/show/podcast do when Mick rolled through town?
What can you do to "change it up"? You may find some of the best ideas don't break the bank.