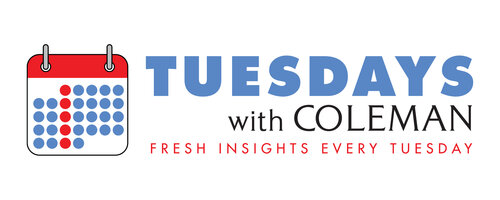 Coleman Insights is releasing findings from its Contemporary Music SuperStudy 3 in a three-part blog series, followed by a free webinar on May 13th, in which the findings will be covered in greater depth. Details to register for that webinar are below.
In last week's Tuesdays With Coleman blog, my colleague John Boyne evoked memories of the classic movie Groundhog Day when summarizing the findings of our Contemporary Music SuperStudy 3. The time-freezing impact of the coronavirus pandemic was evident in our findings, including how Ed Sheeran's "Shape Of You" finished as the number one song in the study for a second year in a row and how six of this year's top ten songs also finished in the top ten in Contemporary Music SuperStudy 2.
This week we will delve more specifically into how different music genres fared in the study. While there are many similarities to our findings from a year ago, there are some differences worth examining in detail.
The most obvious similarity between our new findings and the results of Contemporary Music SuperStudy 2 is—as given away in the title of this blog— the continued strength of Pop titles. If you read my preview blog post about the study two weeks ago, you know that the list of titles we tested represent the most consumed songs of 2020, along with additional selections from the Alternative/Rock, Latin, and Dance/Electronic genres.
At 20%, Pop comprises only the third largest group of titles in the test list, behind Hip Hop/R&B at 31% and Country at 20%. When we focus on the Top 100 titles in Contemporary Music SuperStudy 3, however, we observe that 40% of them are Pop songs.
This "over performance" by Pop titles represents a pattern we have continually observed in our series of studies. Furthermore, Pop has now been the genre with the biggest share of the Top 100 in every Contemporary Music SuperStudy, and its 40% performance this year represents an increase from 35% last year.
Another similarity between this year's results and previous editions of the Contemporary Music SuperStudy is the continued health of Hip Hop/R&B, which looks even stronger this year than in the two previous studies. While at 27% of the Top 100 it slightly under performs its 31% presence in the test list, Hip Hop/R&B makes up the second largest share of the best-testing titles and is up from 23% and 18% from Contemporary Music SuperStudy 1 and 2, respectively.
Finally, as we have seen in the two previous studies, Alternative/Rock and Dance/Electronic remain as secondary appetites among 12- to 54-year-olds in the United States and Canada. Alternative/Rock and Dance/Electronic are present in the Top 100 at roughly the same levels as they are among All Songs Tested, but at 10% and 9% respectively, their presences among the best-testing titles are relatively low.
The biggest difference we see in our findings pertains to the performance of Country titles, which have been on a rollercoaster ride across our first three installments of the Contemporary Music SuperStudy. This year, Country titles make up only 13% of the Top 100, which is considerably lower than their 21% presence in the overall test list.
This represents a turnaround from Contemporary SuperStudy 2, in which Country's presence in the Top 100 nearly doubled from 12% in the previous year to 23%. When we shared these results roughly a year ago, it generated some optimism that Country music was poised for improvement from the struggles the genre appeared to be suffering. With its downturn this year, the sustainability of Country's rebound comes into question; with that said, we should be cautious about making long-term projections based on data collected during what we know is a unique time in music and audio entertainment consumption due to the pandemic.
A noteworthy aspect of Country's surge last year and weaker performance this year is revealed when we break out our data by geography. As it has in all three of our studies, Country led the Top 100 among Rural consumers in Contemporary Music SuperStudy 3, and its 43% presence this year is down only slightly from 48% last year. Among Suburban consumers, however, Country's fortunes have clearly changed. Last year, Country's 27% presence in the Top 100 among Suburban consumers represented a tripling from 9% in the first Contemporary SuperStudy; this year, the same figure has plummeted to 7%.
Breakdowns like these—covering age, gender, ethnicity, politics, media consumption, and more—will be the subject of the final Contemporary Music SuperStudy 3 blog from Sam Milkman next week.
In addition, register now for our Contemporary Music SuperStudy 3 webinar on May 13th from 2p-3p EDT, when we'll go in-depth on the state of contemporary music. In the meantime, keep an eye out for next week's Tuesdays With Coleman blog for more sneak peek findings from the study.
Please join us for both!