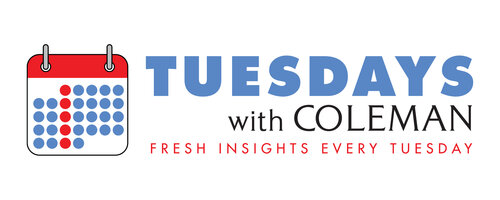 Tony Bennett died last week at age 96, two weeks short of his 97th birthday. There is plenty to remember him fondly for. Over his long career, he released 61 studio albums, with more than 50 million records sold worldwide. He was a painter­ – he signed his paintings with his birth surname, "Benedetto". In the 90s, I had a chance to meet him at one of his art exhibitions. As it turns out, I was one of the last to see him perform live. It was February 9th, 2020, at Durham Performing Arts Center. They say, in spite of his Alzheimer's diagnosis, Bennett's cognitive functioning was well-extended thanks to the power of music and the ability to still perform shows. When Covid shut down the shows, it was ultimately the beginning of the end.
Nearly a century of living the Tony Bennett way was surely a life well-lived, and he outlasted his contemporaries not just in age, but in relevance. You simply cannot understate the marketing genius of Danny Bennett, who took over as his dad's manager in 1979. According to Danny, his father's career followed a classic three-act structure: The early rise in the 50s and 60s, including "I Left My Heart In San Francisco"; deep explorations into jazz when his music style left the charts; and the career renaissance that included album of the year in 1995 for MTV Unplugged. That third act included appearances on The Simpsons and appearing between Nine Inch Nails and PJ Harvey at WHFS's legendary HFStival in Washington, DC. Regarding that appearance, Danny Bennett recalls his father asking, "Do you think Frank (Sinatra) would do this?" To which he responded, "Nope. And that's why you are."
Bennett's career included an unexpected fourth act, the Lady Gaga years, which lasted over a decade. Which begs the question, how did he do it? In a world where talent constantly tries and fails to reinvent themselves, why did Tony Bennett succeed for so long?
The best answer may be the one from Danny Bennett, who shuns the idea that he reinvented his father. "He never changed. That's not reinvention. I kind of reinvented the audience, but I didn't touch him. That's the beauty of it."
It's not hugely surprising when you see which personalities resonate most in research. The real ones. The authentic ones. Don't mistake maintaining authenticity with resisting evolution. Tony Bennett certainly evolved (he constantly took career risks, and it was his idea to get on MTV because he watched MTV), but he never abandoned what made him him.
It's a lesson we'd all be well-served to remember.