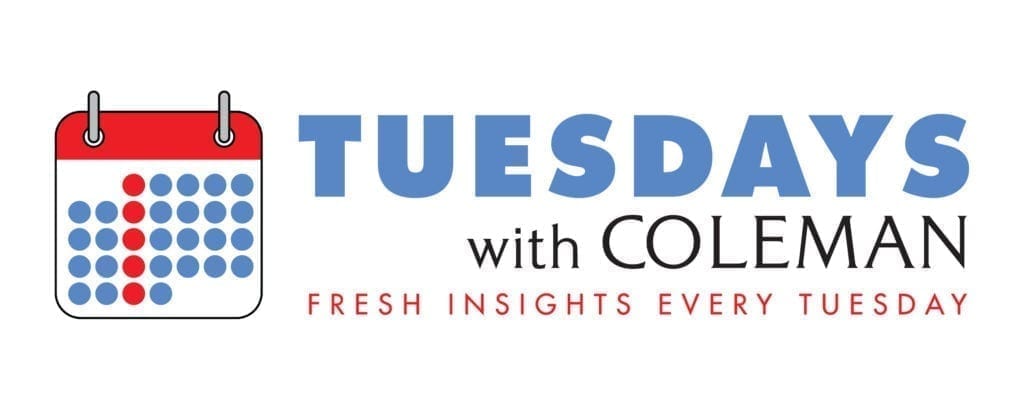 This is the final blog in a four-part series from Coleman Insights, featuring findings from its Contemporary Music SuperStudy.
The study tested the most consumed songs of 2018 as measured by Nielsen BDSradio with 1,000 people aged 12-54 across the United States and Canada. This includes radio airplay, streaming and sales data.
A webinar featuring a deep dive into the results will be held on Tuesday, April 30th. Details to register for that webinar are below.
Can't we all just get along?
In this week's findings from our Contemporary Music SuperStudy, we take a look at the intersection between contemporary music tastes and politics. For example, is there a connection between how we feel about President Donald Trump and the contemporary music we like the best?
Generally speaking, yes.
COUNTRY MUSIC AND HIP HOP ARE DECIDEDLY PARTISAN
When it comes to contemporary music, no sounds demonstrate more dramatic political leans than Country and Hip Hop/R&B.
While Country makes up 21% of the test list, it comprises nearly half—46%—of the Top 100 songs among Trump supporters. As much as Trump supporters love Country, Trump detractors stay away. Country makes up only 2% of the Top 100 songs among Trump detractors.
The opposite is true for Hip Hop/R&B. Only 3% of the Top 100 songs with Trump supporters are Hip Hip/R&B, even though Hip Hop/R&B makes up 33% of the test list. Among Trump detractors, however, Hip Hop/R&B makes up 31% of the Top 100.
In our previous blogs we showed how Pop music over-performs across age, gender and geography. It does among Trump supporters and detractors as well, making up 43% of the Top 100 with Trump detractors and 30% of the Top 100 with Trump supporters, both far higher than the 19% presence of Pop in the test list.
BRUNO MARS IS THE GREAT UNIFIER
Despite the aforementioned differences in music tastes between supporters and detractors of President Trump, there is one song that is #1 with both camps:
"Uptown Funk" by Mark Ronson featuring Bruno Mars.
We can now confirm what wedding DJs have known all along. This is the dance floor non-partisan no-brainer.
POP DOMINATES THE TOP
Not surprisingly, based on its crossover appeal, Pop songs take up seven of the top ten spots in the Contemporary Music SuperStudy.
Perhaps an indication of the weaker Pop music cycle in 2018, only two of the top ten songs were actually released in 2018— "Africa" by Weezer (a cover of Toto's 1982 hit), and "The Middle" by Zedd featuring Maren Morris.
The bottom song in the Contemporary Music SuperStudy? To satisfy your curiosity, it's 2017's "Gucci Gang" by Lil Pump.
Discover more findings from Coleman Insights' Contemporary Music SuperStudy by visiting our three previous Tuesdays With Coleman blogs:
The Current State of Contemporary Music
There's a Reason They Call it Pop Music and
Finally, join us for the Contemporary Music SuperStudy Deep Dive webinar Tuesday, April 30 from 2p-3p EDT (11a-12n PDT), when we'll take a close look at all our findings and answer questions.