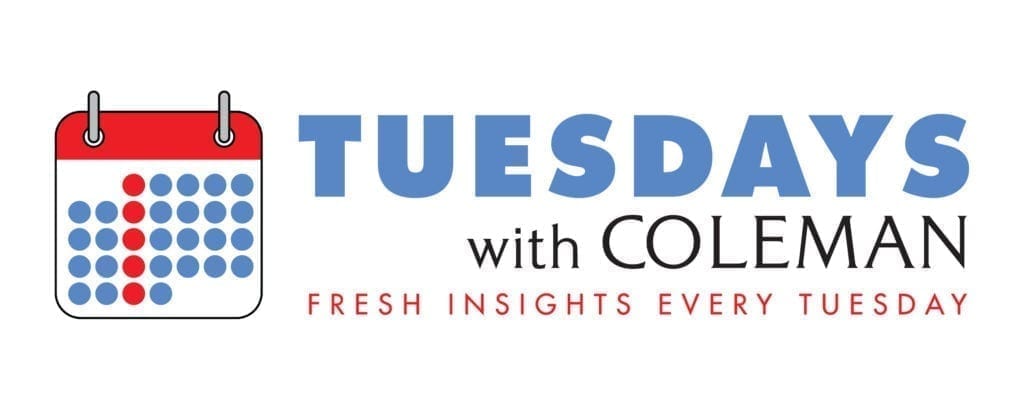 Coleman Insights is releasing findings from its Contemporary Music SuperStudy in a four-part blog series, followed by a free webinar on April 30th in which the findings will be covered in greater depth. Details to register for that webinar are below.
In part one of our four-part blog series covering the findings of our Contemporary Music SuperStudy, we shared that Hip Hop/R&B was the most consumed genre of 2018, and was the genre that invoked the most passion. But we also learned that high negatives tend to drive down overall evaluation numbers for Hip Hop/R&B, which is why Pop is the overall evaluation leader.
Each of the six genres represented in the study—Hip Hop/R&B, Country, Pop, Dance/Electronic, Alternative/Rock and Latin (based on heavy new music consumption)—have a certain number of fans. To be considered a genre "fan" in this study, respondents had to rate a verbal descriptor of the genre with a "5" on a one-to-five scale.
This week, we'll look at some of the test results with each genre's fans. It's unsurprising, for example, that Hip Hop/R&B performs very well in the test with Hip Hop/R&B fans. But how did songs in the other genres test with Hip Hop/R&B fans? If I like songs in one genre, am I more or less likely to like songs in another? This gives us a measure of compatibility. Let's start with Hip Hop/R&B.
HIP HOP/R&B AND POP OVERPERFORMS WITH HIP HOP/R&B FANS, WHILE COUNTRY, DANCE/ELECTRONIC, ALTERNATIVE/ROCK AND LATIN SIGNIFICANTLY UNDERPERFORM
While Hip Hop/R&B songs make up 33% of all songs tested, 63% of songs in the Top 100 average for R&B/Hip Hop Fans are Hip Hop/R&B songs. This is a significant over-performance compared to the entire list.
We can also see that Pop is the only other over-performing genre with Hip Hop/R&B fans. They are fairly format-centric—only eight percent of songs in the Top 100 of Hip Hop/R&B fans come from genres outside of Hip Hop/R&B and Pop. Country is the big outlier, representing 21% of the overall list and only one percent of the Top 100 of Hip Hop/R&B fans.
COUNTRY FANS BEHAVE IN A SIMILAR FORMAT-CENTRIC WAY AS HIP HOP/R&B FANS, BUT POP IS THE COMMON THREAD
Just as Country songs significantly underperform with Hip Hop/R&B fans, Hip Hop/R&B is the big underperformer with Country fans. Though Hip Hop/R&B makes up 33% of the test list, it represents only four percent of the Country fans' Top 100. Dance/Electronic, Alternative/Rock and Latin all underperform compared to the total list, just as they did for Hip Hop/R&B fans.
And just it is for Hip Hop/R&B fans, Pop is the one other genre that over-performs for Country fans.
THERE'S A REASON WHY THEY CALL IT "POP"
While the fans of other genres show varying degrees of interest in different types of music, there is one popular genre that fans of every contemporary style of music can agree on—Pop.
Alternative/Rock titles overperform in our study among Dance/Electronic fans, but Pop is the big over-performer.
Much as Alternative/Rock titles overperform with Dance/Electronic fans, we observe "cross-compatibility" below, as Dance/Electronic titles are overrepresented among the Top 100 titles with Alternative/Rock fans. Nonetheless, Pop is a far bigger over-performer among Alternative/Rock fans.
We see the same pattern emerge among Latin music fans, with Pop as the dominant over-performing genre.
Finally, we see the expected over-performance of Pop with Pop fans. Note, however, the significant presences of Hip Hop/R&B, Country, Dance/Electronic and Alternative/Rock titles among the Top 100 of Pop fans. Not only does Pop perform well among the fans of other genres, its fans also express high interest in other genres of contemporary music.
MORE FROM THE CONTEMPORARY MUSIC SUPERSTUDY
Next Tuesday, we'll take another look at our findings from the Contemporary Music SuperStudy, when you'll learn how age, gender and geography shape contemporary music listening habits.
Register now for our Contemporary Music SuperStudy Deep Dive webinar, Tuesday, April 30 from 2p-3p EDT when we'll provide an extended version of our Worldwide Radio Summit presentation and further insights into the current state of contemporary music.