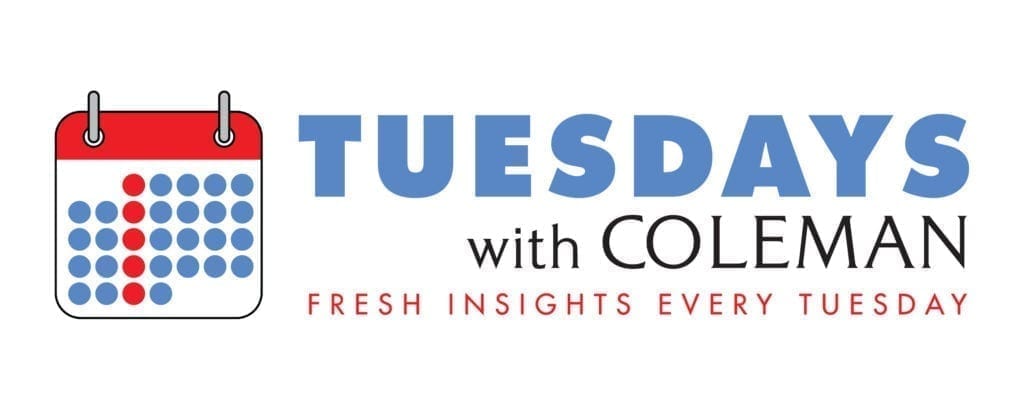 Late last year, I wrote about the ads on your radio station fitting its brand. One of the things I touched on is the benefit of having your station's own hosts and personalities reading your ad copy. At the Worldwide Radio Summit earlier this month, the benefits of host-read copy came up once or twice. I was a bit disappointed that no one got into the subject in depth, but then, there were a lot of topics to cover in only a couple of days. (Please feel free to use this idea for next year, no credit necessary!)
Having a station's personalities read ad copy meets with mixed responses, to be sure. This is in part because brands have spent so much money on agencies that create slick, well-produced commercials, and those commercials have become the norm. But this is actually how ads began. Radio hosts in the 1920s and 1930s read their own copy (check out show announcer Mike Wallace in this 1947 episode of Sky King, reading a PSA), and as television entered more homes, this method continued as media changed around it. Gertrude Berg, a (now sadly ignored) dynamo of radio drama, took her character Molly Goldberg to television in 1949—and she continued to record advertisements for Sanka.
Note that it's Molly, not Gertrude Berg, who touts the benefits of the now-iconic instant beverage. The audience saw no discernible break between their favorite show and the ad. A few years later, during her eponymous show on NBC, Dinah Shore took a moment, walked off to one side of the set and urged her viewers to "See the USA in Your Chevrolet." Again, the transition from content to advertisement was seamless.
Peter Weir made fun of this—and of the blatant product placement in which some shows indulge—in The Truman Show. Remember how Laura Linney's character was always being zoomed in on while she talked about a product? Same idea.
Interestingly, the podcasting world has picked up on the benefits of host-read copy. A recent Nielsen study tells us that when an ad is read by a podcast's host or hosts, that ad is much more likely to be seen as authentic and less likely to sound forced. This, I imagine, was the same back in Gertrude Berg's and Dinah Shore's days. Copy read by a host benefits shows as well as advertisers—listeners are savvy, and they know how long an ad break usually is, whether it's on their favorite station or during their favorite podcast. Over the years, listeners have trained their brains when to tune out and when to tune back in. But when the host is reading the copy, they're more engaged. They don't immediately tell the difference between show and advertisement. As listeners, we trust our hosts, just as viewers in 1953 trusted Dinah Shore. We often talk about making sure your station features authentic, spontaneous content—why not expand that into your ads as well? Live ads—or ads that sound and "feel" live—offer your listeners a seamless experience.
The listener savviness I mentioned before also comes into play when gauging a host's actual interest in the product he or she is advertising. I, for one, fully believe that Marc Maron, host of the "WTF with Marc Maron" podcast uses stamps.com and wears MeUndies. On the other side of the coin, one of the podcasts I love and listen to faithfully features a host-read ad that I do not believe for one second. I don't stop listening when she starts talking about the greatest haircare product in the world, but I do roll my eyes a bit—it takes me out of the moment. I'm pretty sure I'm not alone. Is that an argument for that podcast to drop the advertiser? Not at all. I see it as an opportunity to coach the host in methods of how to sound more enthusiastic than she is. After all, program directors often coach radio talent during breaks, so why not expand and coach them on spot reads? 1949 television viewers truly believed that Sanka filled Molly Goldberg with joy, and from what I understand, that didn't come naturally to Gertrude Berg.
It's important to remember that the hosts on your radio stations are just as much a part of your brand as the music is. Your loyal listeners pay attention to what they say, so why not use them to your advertisers' advantage? If it sounds old-fashioned to you, remember that well-read copy, like great content, almost always sounds fresh, engaging and spontaneous.
Sometimes, everything old is new again.