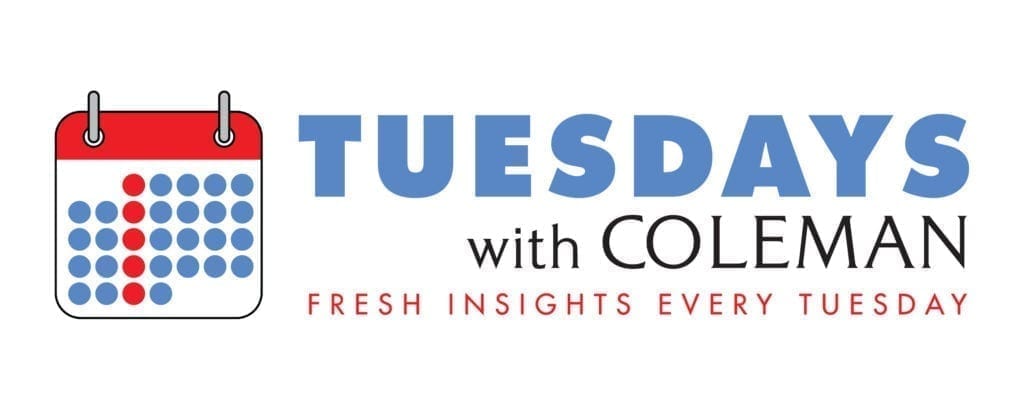 Ever feel like you're chasing formats?
Sometimes you hear about radio stations that change formats after trying one for a year or two, or even after just a few months. You may know of stations that have flipped formats multiple times in a calendar year. Maybe this time the lucky number will come up.
One thing the COVID-19 crisis should remind us of is the power of brands.
As always, listeners choose stations based on the need the brand fulfills, a choice often based on perceptions built over time. This can be even more noticeable in times like this, when many listeners are relying on radio to get them through.
You can't expect stations that stay in one format for short periods of time to be able to build deep, lasting brand perceptions that influence behavior.
Images are like icebergs. Slow to develop, slow to erode. That also means a station that served one need for a long time but then made a programming change is subject to pre-learned interference. That's when a brand has trouble developing new images because its existing images are so ingrained.
That's also why it is so challenging for a station to try to make significant programming shifts while keeping the same name. If you went to buy Velveeta and found the label on a block of real, authentic organic cheddar cheese, you probably wouldn't buy it. That's not what you expect from Velveeta.
If Velveeta decided it was strategically committed to becoming an organic product, it would need to devote a significant amount of energy and money to re-branding itself. Most of all, assuming it was a good product, it would need to give customers time to get used to associating Velveeta with organic cheese. So radio stations, just like the hypothetical Velveeta, have to think carefully about: a) how critical and potentially beneficial the change is; b) if it can be effectively done without a name change, even with large resources; and c) whether it is worth the return on investment.
Remember how precious your brand is. You see it in this moment as listeners choose "the most trusted" news station or the "most relaxing" Adult Contemporary station or the Hip Hop station "most connected to the community." They don't choose fleeting brands, they choose brands that mean something to them. As we outlined in How to Connect With Your Audience in a Crisis, you absolutely should be modifying your programming during this time. But, it is important to consider the role of your brand in those modifications.
This crisis will pass, but the need for strong brands will not. Always make informed decisions about your format and brand carefully, with the understanding that being flippant about formats is never the road to long-lasting success.