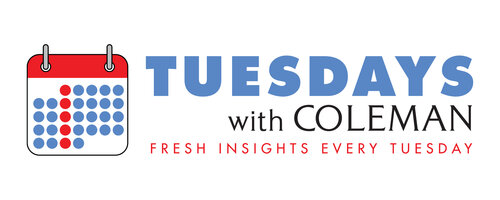 The new "911" commercial for the Apple Watch 7 series is absolutely amazing.
From the outset, you hear audio of three actual calls to 911: a woman whose car has flipped and is upside down in water; a paddle boarder stranded in the middle of the ocean; and a man who fell 21 feet and broke his leg. After nearly a minute of listening to audio from the three scenarios, we learn that all three were able to call 911 from their Apple Watch (and likely couldn't get to their phones). The takeaway? Apple Watch helped save their lives.
This is an extraordinary example of how to use messaging to sell a core feature of a product. Because if Apple's focus was on functionality, it would have sounded like this:
"The Apple Watch Series 7. If you're in an accident or in trouble, you can make a call right on your watch, and it could save your life."
Which is more powerful and effective—telling us what it does or playing the 911 audio?
How would these approaches play out in radio and podcasting?
A news station could do traffic reports…or it could present the reports in a way that help you understand how long it will take to get to work and will affect your commute. It could do weather updates…or it could present them in a way that helps you understand what to wear that day and how it may affect your plans throughout the day and evening.
A hit music station can just tell you it plays hit music, or it can bring the position to life, affirming it as the source for new releases, updates about which artists are in the studio, and who's coming in concert.
A sports station can tell you Tamp Bay Buccaneers wide receiver Antonio Brown left in the middle of the game, or it could piece together a moment-by-moment drama.
A true crime podcast can just tell you the story, or can it provide an immersive audio experience that includes scripted reenactments.
Although it's been used as a pop culture joke over the years, "I've fallen, and I can't get up" is one of the most powerful taglines ever used in advertising. It was first uttered in a 1989 commercial for LifeCall, which allowed an elderly woman to call for help right from a pendant with a microphone that could reach a dispatcher.
Like you can do with your Apple Watch!
But what if LifeCall had just had a voiceover tell us, "Wear the LifeCall pendant, and you'll be able to reach a medical dispatcher. It could help save your life."
Would that have worked as well as, "I've fallen, and I can't get up?"
"The Apple Watch. Now with life-saving technology."
Or 911 audio?
What messaging will you bring to life today?