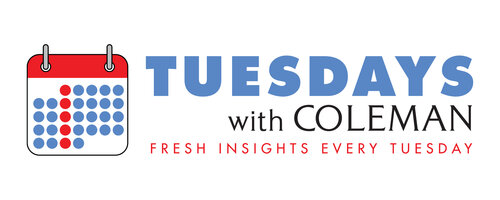 Your podcast's social media accounts are not perceptual research.
Your radio station's texting account is not perceptual research.
Listener feedback at a remote is not perceptual research.
Consider how easy it is to formulate an opinion about how your audio brand is doing based on "core" feedback. For this exercise, I'll include you and your fellow employees in your core, because you are likely the most loyal listeners of all.
Throughout the day, the core is where most of the feedback originates. This could be internal feedback in the building on a morning show bit, or a call-in, or a listener at a remote. Through this lens, you're likely to hear a lot of "I loved it when you…" and "I listen every…" and "You play the best…"
Everyone loves positive feedback, but it leads to an insular view of your brand we call "Inside Thinking."
As my colleague Warren Kurtzman wrote in "Is Inside Thinking Blurring Your Strategic Vision?" Inside Thinkers believe their listeners care deeply about the medium, are paying close attention to the brand, and can be manipulated. This could lead, for example, to running a complicated contest that requires paying attention to numerous things rather than a simply explained promotion that everyone understands how to play.
Of course, focusing on your core isn't all bad. It's always been true that your most loyal listeners, your P1s, will generate most of your listening. But if your P1s represent one slice of your listening pie, and the whole pie is shrinking, then the P1 slice is also shrinking.
As another colleague Meghan Campbell recently explained, "Radio won't grow more listenership from those already listening; there are too many other platforms out there competing for consumers' time. Radio stations and other audio brands need to reach out to those people in their target audiences who like what these brands have to offer but have no idea they exist."
When you focus only on your core, you are generally hearing what you want to hear. They already love you. When you learn about your non-P1 Cume, you get indications that may explain why they haven't converted to a P1. When you broaden the scope of your research beyond your Cume, you get indications why they aren't listening.  To better understand why, in some cases, we've opened research studies to people that express interest in the product the brand provides but are not currently using the medium.
Is the lesson "Don't focus on your P1s"? Of course not.
I'd consider myself a Starbucks P1 and use their app all the time. Recently in their contesting they've started to ask some questions with their game play:
That's a clever way to get some intel on the consumers that use you the most and an idea of how you can engage with your database.
But when it comes to growing your brand and your medium, remember to take time to adopt Outside Thinking and step outside your core.