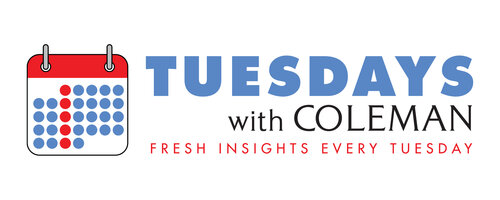 Ask me what my favorite advertising campaign of all-time is, and I will answer without hesitation: Kmart's 2013 "Ship My Pants" commercial.
Wait Jay, Kmart? That Kmart? The Kmart you ripped apart in a blog on your LinkedIn page in 2016?
That's the one.
Three years before that blog, Kmart put a 30-second spot on the internet called "Ship My Pants". And three seconds in, I was laughing. No, snorting.
Do I have the sense of humor of a 12-year-old boy? Yes. But it was hilarious. It's still hilarious. And if you measure success strictly by analytics, it was a massive success for Kmart. The original video was viewed 10 million times on YouTube in its first 24 hours. This would have any marketer or brand manager screaming with joy and doing cartwheels, and I'm sure they were.
So, if it was such a "success," why is Kmart still barely hanging on nearly 10 years later? There are two primary reasons.
One is the brand problem. By 2013, Kmart's heritage brand was significantly long in the tooth. Its shoppers were old. Meanwhile, the "Ship My Pants" campaign was funny and edgy. Not exactly a brand match.
But does that mean they should have not run it? Not necessarily…but they needed to commit to it.
If Kmart really wanted to change its brand perception and become relevant to younger consumers, "Ship My Pants" could have been a great start. And then they followed it up with "Big Gas Savings," also pretty great (and remarkably timely right now!)
But by the time I visited Kmart and wrote my LinkedIn blog in 2016, Kmart was bringing back the Blue Light Special. THE BLUE LIGHT SPECIAL!?!?
My head hurts.
The other reason "Ship My Pants" couldn't save Kmart was, of course, the store itself. You can run the greatest, funniest, most entertaining advertising campaign the world has ever seen. If the customer experience is no good when they consume the brand, the advertising is pointless.
By 2013, Kmart stores had already looked sad and in disrepair for some time. Customers had plenty of other places they could ship their pants, and they'd likely feel better about shipping elsewhere.
Had Kmart renovated its stores and improved the customer experience before running the "Ship My Pants" campaign, who knows what could have happened.
But instead, I'm afraid Kmart may be shipped out of luck.