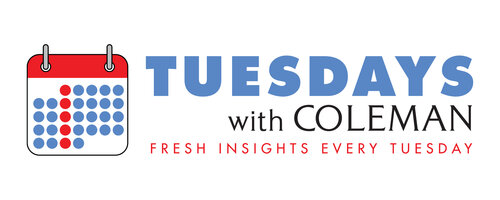 Tell me if any of these things sound familiar.
Gourmet hamburgers smothered in chili, guacamole, bleu cheese, and bacon.
A funky hotel with cheap beer and Frank Sinatra on the jukebox.
Alcohol delivered to your door.
Gourmet hamburgers? There's now a restaurant slinging variations of the classic on seemingly every corner.
A funky hotel? Boutique spots are all the hipster rage.
Alcohol delivered to your door? Over the last few years, it's become easier and easier to get just about everything delivered to your doorstep, including booze.
You probably don't know the name Jack Falvey. But in my hometown of San Francisco, Falvey, who died in 1998, is something of a legend.
THE HUNGRY, HUNGRY HIPPO
Hippopotamus Hamburgers, known for its unique gourmet takes on the hamburger, opened on Van Ness Avenue in the City by the Bay in 1950. This was way before most American taste buds had even touched guacamole, much less guacamole on a burger. Opening a couple decades before Guy Fieri was born, Hippo's was colorful and loud, with a giant hippo mascot, murals, and an open kitchen concept. It sold merch and published a cookbook.
This wasn't the first time Falvey was ahead of his time.
Before he opened Hippo's, Falvey owned Giraffe Liquors. You couldn't miss it, because Falvey stuck a giant stuffed giraffe in a Buick in front of the store. And, long before Instacart, Shipt, Amazon, and Drizly, Giraffe Liquors delivered alcohol right to your door. This was 80 years ago.
Hipster hotel? Why, sure. Falvey opened the Monkey Inn behind Hippo's, with sawdust on the floor and cheap beer. It was a booming spot for singles.
YOU DON'T NEED TO INVENT THE WHEEL, JUST REINVENT IT
Today Hippo's is a CVS Pharmacy and, having closed all the way back in 1987, is a distant memory for fewer and fewer people. But the lessons of the visionary Jack Falvey live on–consumers didn't know they needed liquor delivery or a hamburger sundae (yes, really) until he gave it to them. Falvey didn't rely on paid marketing alone to bring consumers in–he stuck a stuffed giraffe in a parking lot.
He was an innovator and ahead of his time for sure, but it is also important to remember Falvey didn't invent the wheel, he reinvented it. Alcohol existed, alcohol delivery did not. Hamburgers existed, gourmet hamburgers did not. Hotels existed, boutique hotels did not.
Radio exists. Podcasts exist. Streaming services exist.
What does not…yet?