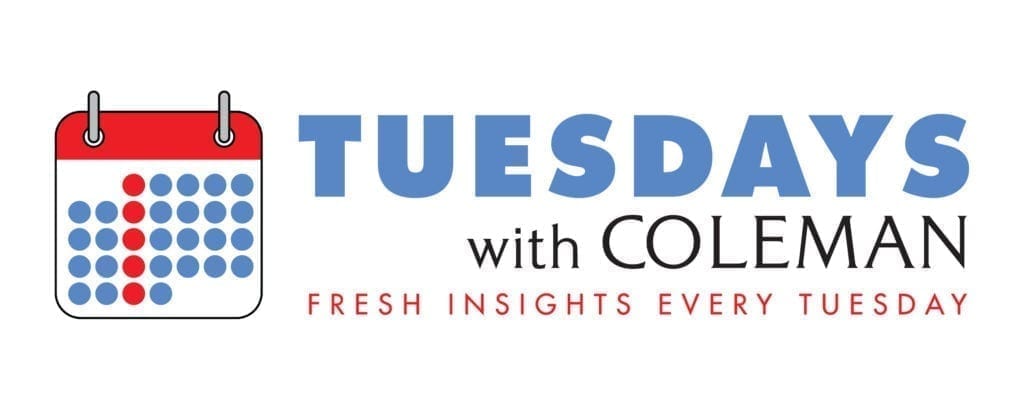 This is the second of our two-part blog series focusing on a roundtable discussion about the impact of 2020's upheaval on the audio entertainment industry. Last week's post focused on what the social justice movement, the election, and the pandemic meant for how people consume and what they want from audio entertainment.
In this second installment, our Senior Consultants—Warren Kurtzman, John Boyne, and Sam Milkman—share their thoughts on nonmusical content, podcasting, and the need for thoughtful innovation.
WARREN KURTZMAN:
This was already true to some extent before all of 2020's craziness, but we enter 2021 with the sense that the margin for error is slimmer than ever. Hyper fragmentation and democratization of the media was already making it challenging for audio entertainment brands to cut through; now with economic uncertainty and so much of what we've always known to be true about how and why consumers use audio entertainment potentially changing, every client we work with really must get things right as often as possible.
JOHN BOYNE:
Personality content is going to be more important; there is a race to create unique unduplicatable content that is happening in radio, with podcasts, and even the streaming platforms focusing on this, too.
WARREN KURTZMAN:
We used to talk about how crucial developing nonmusical content was for radio, but now it's vital for all audio brands. And it's not just about the brand value of personalities; developing unique, compelling personality content is expensive, and understanding the behavioral impact personality content can have—whether it drives consumers to use an audio brand—is going to be more important as audio companies make ROI decisions on this content.
SAM MILKMAN:
As personalities become a bigger part of the strategy of almost every audio brand, how do you make sure that you are truly reflecting what your audience wants both in terms of content and tone?  For example, we saw many Hip Hop radio morning shows adapt to the heaviness of 2020 with less of a focus on comedy and celebrities and greater emphasis on social issues.
JOHN BOYNE:
It's important to have great talent and unique content, but more than ever, our clients are demanding more sophistication in the development and execution of that talent and content. That's where qualitative research and content testing are becoming a bigger and bigger part of our business.
WARREN KURTZMAN:
Right, John. That's where the discussion about the Hip Hop shows Sam mentioned continues. Many shows adjusted their content based on the gut instincts of some very talented hosts and producers who are successful because they are in touch with the audiences they serve. But now, they must refine what they offer. Have all of these shows got the balance between entertainment and issues exactly right? Are they truly reflecting what the audience wants from them right now and will that change over time? Will it be different when we're no longer in a presidential election year or after the pandemic ends?
SAM MILKMAN:
I think this extends well beyond radio morning shows. Our podcasting clients are going to need to get a handle on how their audiences are responding to their content if they want to keep growing.
JOHN BOYNE:
There's so much room for growth with podcasting. We don't know what the ceiling will be.
SAM MILKMAN:
Let's stop treating podcasting like it's a nascent category; it's part of the lives of so many people.
JOHN BOYNE:
Yet there are still so many people who haven't tried it yet.
WARREN KURTZMAN:
But it is now a big business. Look at how companies like iHeartMedia, Spotify, Entercom, Amazon, SiriusXM, etc. have snatched up podcasts and podcasting companies. That's happening because it's growing and starting to generate revenues in a big way.
SAM MILKMAN:
Which is my point. We anticipate doing more and more research for podcasters who recognize they're in a big business. They need to measure the health of their brands, and they need to do content testing to see what works and doesn't work with their audience.
WARREN KURTZMAN:
All three of us having been doing this for a long time, and as I reflect on that, it's striking how much more complex and challenging things are than when our business almost exclusively consisted of perceptual studies and music tests for radio stations. It's invigorating and I know all three of us—in fact, our whole team at Coleman Insights—can't wait to get to work on exciting opportunities for our clients in 2021.
JOHN BOYNE:
Every time we turn over the calendar to a new year, it makes me think of thoughtful innovation. This may be truer this year, as we emerge from the pandemic and look for new opportunities. We do a lot of research on how consumers feel about and perceive things that exist; I'm hopeful that 2021 will include more work on innovations that audio companies could potentially offer to listeners.
SAM MILKMAN:
Agreed. This harkens back to many of the points our founder Jon Coleman made in his "Should Radio Go Back To Normal?" blog post in December. I hope that many of our clients pursue Blue Ocean Strategy ideas in 2021 and that we have many opportunities to provide them with the insights they need to make those ideas succeed.