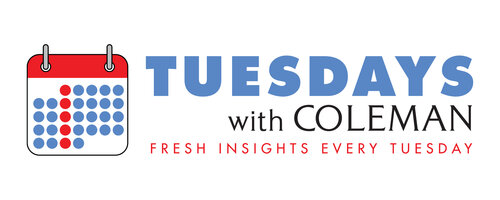 Last week, Amazon laid off 150 employees in its Amp division, the app that was marketed, as Amp Vice President John Ciancutti explained, as "a new version of radio." Amp allows anyone to play DJ with their own live radio show and have access to the Amazon Music library to curate their own playlists.
The Amp app launched just eight months ago.
In last week's announcement, Amazon spokesperson Rebecca Silverstein hinted at Amp's struggles by saying, "At Amazon we think big, experiment, and invest in new ideas to delight customers. We also continually evaluate the progress and potential of our products and services to deliver customer value, and we regularly make adjustments based on those assessments."
Amp isn't shutting down, and it may well end up being successful. But its stumbles out of the gate are an important reminder of some of the missteps to avoid when launching or changing a brand.
Don't launch or change a brand until all your potential target consumers can use it without friction. 
Amp's biggest mistake may be its platform (un) availability. Start with the desktop experience. I often listen to radio stations and Spotify while I work. With one click, I'm in my Spotify dashboard. You can't play Amp on your desktop, but it does have a QR code to download the app. On my phone, it does launch it, but it is the web version. Why? Amp still doesn't have an app available for Android.
"Yeah, but it's available on Alexa" isn't enough.
It is strangely reminiscent of the launch of a different audio platform, Clubhouse, which only made its app initially available on iPhones.
Inside Radio reported a radio example last week, in which Alexa was playing the wrong station after frequency and format shifts after an ownership change. The Alexa skill simply hadn't been updated.
Don't launch or change a brand without making a serious marketing investment.
Sure, there was a time when consumers would just happen upon your brand. They just "discovered" your radio station while they were "surfing the dial." Or they'd hear about it because, you know, "everyone's talking about it."
You simply cannot assume that ultra-distracted consumers in today's ultra-competitive climate are just going to find your brand. Clubhouse's launch couldn't have come at a more perfect time. Introduced in March 2020, its initial artificial growth was fueled by unusual consumer behavior brought on by the pandemic. In early 2021, it turned down a $4 billion offer from Twitter. By late 2021, it was #60 in the App Store's 'social networking' category right behind Chispa, Skout, and Hit on Me!
At least part of the problem is Clubhouse relied on its initial buzz and when people forgot about it, they forgot about it. There was no notable marketing to remind them it existed. Additionally, when you're launching a new type of product that consumers aren't familiar with (as was the case with Amp and Clubhouse), the marketing needs to educate consumers about what it is and how to use it. That takes even more money.
Don't launch or change a brand until the product is absolutely ready.
You may have noticed recently that Amazon isn't the only tech giant's stock getting killed on Wall Street of late. Meta, the company formerly known as Facebook, lost 32% of its value in October. It certainly wasn't a reflection of the stock market at large. October was the best month for the Dow Jones since 1976. As evidenced by its name, Meta is all in on the metaverse and its Horizon Worlds platform. The problem, apparently, is that it sucks. A leaked memo from Meta VP Vishal Shah implies it's so clunky their own employees won't use it. (For what it's worth, my 16-year-old son agrees.) Maybe they'll fix it. But maybe they should have waited to launch it.
"First in wins" is not an all-encompassing statement. First to market only works if the consumer experience is aligned with expectations. Otherwise, negative perceptions will build that the brand may never be able to overcome.
Treat brand launches and changes with the attention and delicate care that they deserve. Don't rush, align the message and experience, and then don't do it on the cheap.
Otherwise, you'll be stuck in a vicious cycle of brand repair or spinning your wheels with launches that go nowhere.