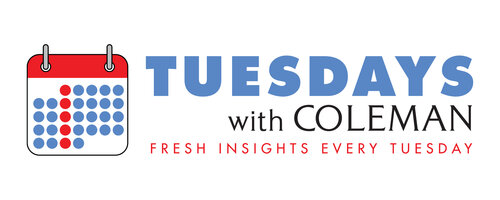 Coleman Insights is releasing findings from its Contemporary Music SuperStudy 4 in a three-part blog series, followed by a free webinar on Wednesday May 11th at 2PM EDT/11AM PDT, in which the findings will be covered in greater depth. Details to register for that webinar are below.
With a little digging, it's not too hard nowadays to learn about music consumption trends. For example, our friends at Luminate (formerly known as MRC Data) and Billboard collaborated on a fascinating 2021 U.S. Year-End Report that showed, among many other things, that last year's top song in both streaming and radio airplay was Dua Lipa's "Levitating" featuring DaBaby, while BTS's "Butter" led in digital song sales.
What's oftentimes harder to ascertain is precisely what motivates consumption. How do people feel about a song, an artist, or a genre? Who likes it? Who doesn't? Is its success driven by broad popularity or a small but passionate core? Does everyone know it already, or is there room to grow its impact by growing its familiarity? What makes answering these questions challenging is that doing so requires getting inside people's heads by actually communicating with them. And that is precisely what we do every day at Coleman Insights. On behalf of our clients, we use survey research to get inside the head of the consumer.
And if you're looking to learn more about how consumers feel about contemporary music, you've come to the right place.
The Contemporary Music SuperStudy series consists of annually fielded research designed to assess the lay of the land of contemporary music tastes. In each, we begin by creating a list of the songs most consumed in the previous year—via streaming, sales, and radio airplay—using data provided by Luminate. We supplement this list with top-tier songs from individual genre charts, and we eliminate titles more than five years old. This yields a list of several hundred contemporary songs, which we then take to the people. Using our FACT360SM Strategic Music Test platform, we assess the popularity of each and every one of these titles by testing them with 1,000 people between the ages of 12 and 54 across the United States and Canada.
A year ago, Contemporary Music SuperStudy 3 left us feeling like we were in the movie Groundhog Day. After a year of the pandemic, music tastes looked a lot like Phil Conners in Punxsutawney: stuck in time. Many of the most popular songs from Contemporary Music SuperStudy 2 carried over to Contemporary Music SuperStudy 3, including the #1 song: Ed Sheeran's "Shape Of You."
But that was then, and this is now. How do things look in Contemporary Music SuperStudy 4?
Well, it still feels like Groundhog Day.
The most popular song, for the third straight year, is Ed Sheeran's "Shape Of You."
Moreover, nine of the top ten songs in Contemporary Music SuperStudy 4 were at or near the top in last year's study.
The only new addition to the top ten is Adele's "Easy On Me." In fact, "Easy On Me" is the only song released in the past two years to break into the top ten. In other words, nine of the ten most popular contemporary songs are pre-pandemic titles.
Now, that feels unusual…but is it?
To some degree, we expect to see songs from a few years ago among the most popular contemporary titles. The older songs that are still being consumed highly enough to qualify for this study have, inherently, exhibited staying power. Whereas some newer songs may still be developing in familiarity and finding their fan base, these older songs have largely weathered the storm and benefit from having above-average familiarity with consumers.
That said, what's notable here is that, as compared to previous Contemporary Music SuperStudies, we are seeing less turnover among the most popular songs. More of them are older, relative to the timing of the research. In the original Contemporary Music SuperStudy, just 17 of the top 100 titles were more than two years old at that time. Now, in Contemporary Music SuperStudy 4, that proportion has doubled; 34 of the top 100 titles are more than two years old.
Not only do these findings continue a trend that began in previous Contemporary Music SuperStudies, they are consistent with what we and others have seen in researching and studying music popularity and consumption (e.g., see the section entitled "Play It Again: Catalog Music Takes The Lead" in the Luminate/Billboard 2021 U.S. Year-End Report referenced earlier).
Whether it's because of the pandemic, the evolution of audio consumption, and/or a variety of other factors, when it comes to contemporary music popularity, the more things change, the more they seem to be staying the same.
Register now for our Contemporary Music SuperStudy 4 webinar on Wednesday, May 11th at 2P EDT/11AM PDT, when we'll go in-depth on the state of contemporary music. In the meantime, keep an eye out for next week's Tuesdays With Coleman blog for more sneak peek findings from the study.