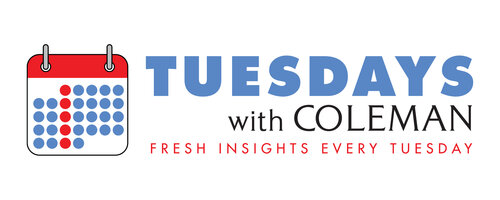 The state of contemporary music is an ongoing topic of conversation among many of Coleman Insights' clients. Questions about it have become more pressing for our radio clients, as the ratings leaders in many markets are Gold-based music stations targeted at older listeners, perhaps to a greater extent than in the past.
In 2022, however, this topic resonates beyond the community of those in the audio entertainment industry, as mainstream media like CNBC and The Atlantic have raised questions about the state of contemporary music tastes and how they have been impacted by the pandemic.
Therefore, the upcoming release of Contemporary Music SuperStudy 4, a preview of which we are presenting at this week's virtual All Access Audio Summit, could not come at a better time. Last year, when we delivered the third edition of our now-annual assessment of the state of contemporary music tastes in the United States and Canada, we very clearly documented how in 2020—a year with almost no live music performances and when many artists held back their releases of new material—consumers' appetite for contemporary music "stood still," leading us to liken things to the classic movie, Groundhog Day, in which Bill Murray's character lives the same day over and over again. While COVID-19 continues to create great challenges, it will be interesting to see if the gradual reopening of our society and the return of live music performances and new music releases have allowed us to break out of the Groundhog Day cycle.
If you're not familiar with our Contemporary Music SuperStudy series, let me give you a quick primer. We compile a list of the most-consumed songs from the previous calendar year and then test those songs with 1,000 consumers in the United States and Canada using the same platform we use for delivering FACT360SM Strategic Music Tests to our radio station clients. The list is built with help from our friends at Luminate (formerly MRC Data) and is based on consumption via radio airplay, streaming, and sales. (A shoutout also goes out to our friends at Hooks Unlimited, who provide the music hooks we test with consumers.) We drop any songs that are at least five years old and then add songs that are among the most consumed from each major genre that make up the world of contemporary music so that each of those genres receives adequate representation. The 1,000 consumers who participate in the study are representative of the population in terms of age, gender, ethnicity, and geography.
The consistent methodology we use every year has allowed the Contemporary Music SuperStudy to become the benchmark of contemporary music tastes. If you work in the radio, music, or streaming business, you may often get glimpses of how music tastes are changing through the many individual audio brand studies, music tests, and new music research reports you may see over the course of the year. The Contemporary Music SuperStudy, however, provides a truly objective view of those changes on the macro level.
At Coleman Insights, when the data from Contemporary Music SuperStudy 4 began to roll in, we were eager to see if and how the reopening of society impacted consumers' appetites for contemporary music. Among the questions we wanted to answer were:
Will "Shape Of You" by Ed Sheeran test #1 for the third straight year?
Did any new songs released in 2021—and therefore appearing in the study for the first time—break into the top ten?
Will Pop titles continue to outperform their presence in the test list?
Will Country rebound after a disappointing performance in last year's study?
Will the strong showing for Hip Hop/R&B in Contemporary SuperStudy 3 continue this year?
The answer to these and many other questions are on the way. If you are attending the All Access Audio Summit this week, be sure to join us at 2PM Eastern/11AM Pacific this Thursday, April 21st when John Boyne, Sam Milkman, and I will reveal many of the topline findings from the study. Our presentation will cover the best-testing titles overall, how this year's most popular songs compare with previous years in terms of genre and era, and how music tastes vary across demographics, geography, political persuasion, and media habits.
In addition, we will devote the next three weeks of Tuesdays With Coleman to more detailed discussions of the study's most important findings, culminating in a free, publicly available webinar on Wednesday, May 11th in which we will take a deeper dive into our findings. (Registration for the webinar will open later this month.) Furthermore, I will deliver a "Canada-centric" version of our findings in a presentation at Canadian Music Week's RadioActive '22 conference on Wednesday, June 8th. Finally, later this spring, we will provide online access to the song-by-song data from the study to all active Coleman Insights clients as part of our Coleman Complete service.
Music tastes change and we track them at Coleman Insights, with the Contemporary Music SuperStudy 4 providing a lot of useful and informative insights over the next few weeks. My colleagues and I look forward to your feedback on the latest and most comprehensive assessment of the state of contemporary music tastes.