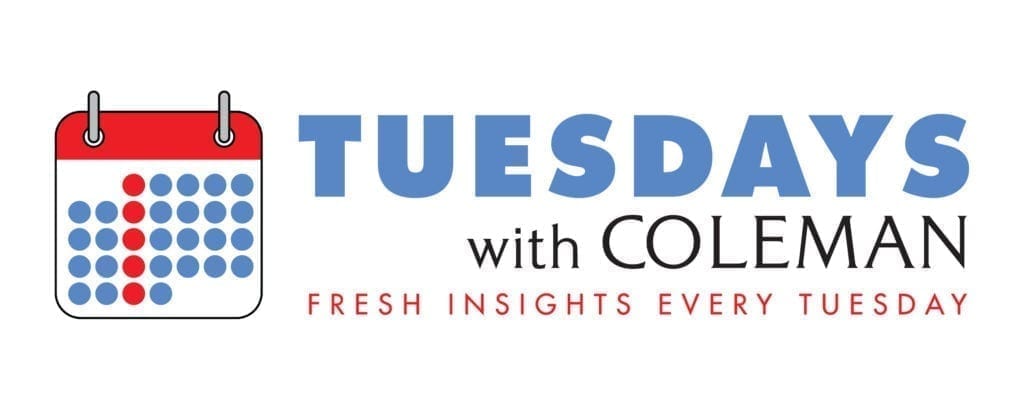 As a busy mom with two boys, I am always on the lookout for brands that simplify my life. The ones that earn my business generally have simple, direct messages that get to the heart of the matter and don't leave me guessing.
Over the past few years, there have been some shake-ups in long-standing categories that have made a big impact on my brand choices for our family of four. Some of these brands have simplified a product or service that already existed, stripping them down to what really matters.
The bed-in-a-box concept
Once upon a time we had to go to a mattress store and attempt to compare and contrast row after row of overpriced mattresses. The last time I shopped at one of these stores, I spent more time wrangling the kids than trying out mattresses and I wasn't happy with our ultimate selection.
Today, mattress companies like Casper ("Don't overpay, get the best") and The Purple Mattress ("The bed that broke the internet") help you identify the right mattress for you with a quick quiz on their website. Then they deliver your mattress to your door in a box smaller than your coffee table—with a generous trial period. Simple, easy and affordable. I've purchased four mattresses in this category over the past few years and couldn't be happier.
quip toothbrush
Their slogan says it all… "Better oral care. Made simple." quip's website describes the product as "An electric toothbrush created by dentists and designers with features you need (and none of the gimmicks you don't). Starting at $25." Added bonus—these brushes look sleek, modern and fancy.
So I checked it out, because for some reason, I can't seem to remember to put toothpaste on my shopping list and the kids could use all the help they can get in the tooth brushing department. I subscribed to a refill plan to get brush heads, fresh floss, and paste delivered every 3 months.
Easy, peasy. No more $100 electric toothbrushes and expensive replacement heads and no more drug store runs. Best part of all, there are four less things for me to keep up with.
Smart speakers
My kids laid claim to our Amazon Echo at the beginning of quarantine. At first I was annoyed but I decided to let it go—Alexa buys me an hour or so of productivity each morning while the kids listen to jokes, bedtime stories and "Old Town Road" on seemingly endless repeat so I'm not going to take it back. Going without one is no longer an option so I am in the market for a new smart speaker.
In considering my options, I came across Google Nests' latest marketing campaign. Google has eliminated standard descriptions of its device features and added colorful replacements that speak directly to how the device might fit into my life.
It's not a smart speaker, it's a "karaoke machine".
It doesn't play comedy, it's a "joke teller".
It doesn't mirror your screen, it's a "horror movie projector".
It doesn't play sports, it's a "play-by-play announcer".
It's not a fast router, it's a "lag buster".
It's not environmentally friendly, it's a "tree hugger".
It's not able to handle big files, it's a "big file mover".
It isn't a thermostat, it's an "energy reducer".
There's nothing to figure out, no mental leap I have to make from concept to functionality. Plus, it's fun and engaging… something different.
Compare how these products message themselves to what we associate with our favorite audio brands:
"Variety from the 80s, 90s and 2000s"
"Classic Hits"
"The Voice of Wilmington"
"Today's KAAA"
"Mega Hit Mix"
While these messages give a hint at what type of music or format might be offered, they lack an emotional reason for listening.
With the changes to my daily schedule and work-from-home life, I've become keenly aware of what these brands do for me and what needs they fulfill.
A morning show isn't just a few hosts telling jokes and news headlines, it is familiar, non-familial voices who kickstart my morning. To me, that feels a lot like "hanging out with friends".
An afternoon 80s feature hosted by my favorite DJ isn't just songs I haven't heard in a while, it provides a mental break—and acts as a "virtual happy hour".
When I need something "familiar and fun", I turn on an hour of The Beatles.
When I need to step back and "take a breath", I turn on soft, relaxing favorites.
When we need to burn off some pent up energy, we turn on some Disco and have a "dance party".
Maybe we take this moment to re-evaluate our brands and reframe them for the world today. Is there a simplified version that would be more engaging? What elements are necessary and what can be trimmed? What is the audio brand equivalent of the bed-in-a-box?
And, what words can be used to position these brands that are more appealing to listeners? What needs do they serve today and what words do consumers use to express that?
Don't be afraid to go beyond describing what your brand offers using traditional language. Tell your listeners what it can do for them using fun, engaging language that speaks directly to need fulfillment
Escape, comfort, companionship, laughter, release, adult conversation, a mood boost—these are the reasons I turn to my favorite radio station, streaming service or podcast. Share with your listeners why they should tune in to you.