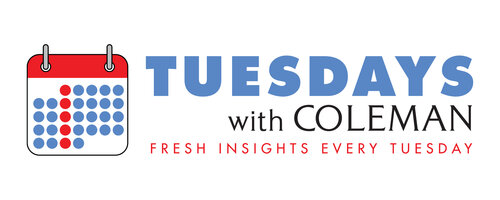 In an October 2000 interview with Rolling Stone, television producer Gay Rosenthal tells the story about the time he was at lunch with VH1 Executive Vice President Jeff Gaspin and the conversation landed on Milli Vanilli. The two started wondering out loud whatever happened to the massively successful duo that was brought down and disgraced by a lip-syncing scandal in the summer of 1989. Rosenthal said to Gaspin, "I don't know, but why don't you let me take the ball and run with it, and let me see what I can find out?"
That's how Behind The Music was born.
The VH1 docuseries that examined each artists' history from their origins to their peak of success, and took a deep dive into their struggles and hardships (no BTM was complete without the struggles!) started in 1997 and lasted 274 episodes.
Thanks in part to the streaming content explosion, Behind The Music is getting a reboot on Paramount+ with eight new episodes starting July 29th. Those that remember the glory days of VH1 will also recall Storytellers, which lasted all the way until 2015 with artists telling stories behind the songs. The diverse lineup of 98 episodes started with Ray Davies of The Kinks and ended with Ed Sheeran.
But surprise, shawty! The desire for fans to learn more about their favorite artists never went out of style. In just the past few years, Netflix alone has churned out popular docs on artists representing just about every genre of music.
"Biggie: I Got A Story To Tell" features rare footage captured by The Notorious B.I.G.'s childhood friend Damion "D-Roc" Butler.
"Homecoming: A Film by Beyonce" offers a rare intimate look at Queen B's life.
Taylor Swift admits her PR missteps and transparently talks about how her need to control her brand corresponds with her obsession of being perceived as good in "Miss Americana."
Want to know how ZZ Top crafted their sound and image? Watch "ZZ Top: That Lil Ol' Band From Texas."
Care to worship Dolly Parton for an hour and a half (spoiler: you do)? "Dolly Parton: Here I Am" has you covered.
If you're not paying attention, you may be missing the fact that music documentaries are coming at you in all different directions. On multiple video streaming services to be sure, but even Spotify had a four-part music documentary series.
Consumers have always craved more information about the artists they love. They read liner notes in the vinyl, click the button on Shazam, and type in lyrics on Google.
It is disheartening when personalities on music radio stations either a) don't offer information about their core artists or b) don't offer anything very interesting or engaging.
Of course, it doesn't make sense for most stations to run long-form documentaries and "musicology" doesn't belong on every format. But if there's any medium that should be serving the craving for artist connection, shouldn't it be radio?
By default, listeners will assume air talent on music radio stations are experts. Air talent have a unique platform to both introduce artists to the audience and build emotional connections with their listeners. You can provide basic general knowledge listeners can find anywhere or you can be the "insider" the listener relies on for engaging content. Taking the extra time to find this content can build important images for the station and the air talent.
Engaging artist information and connections is radio's space. It's also radio's to lose.