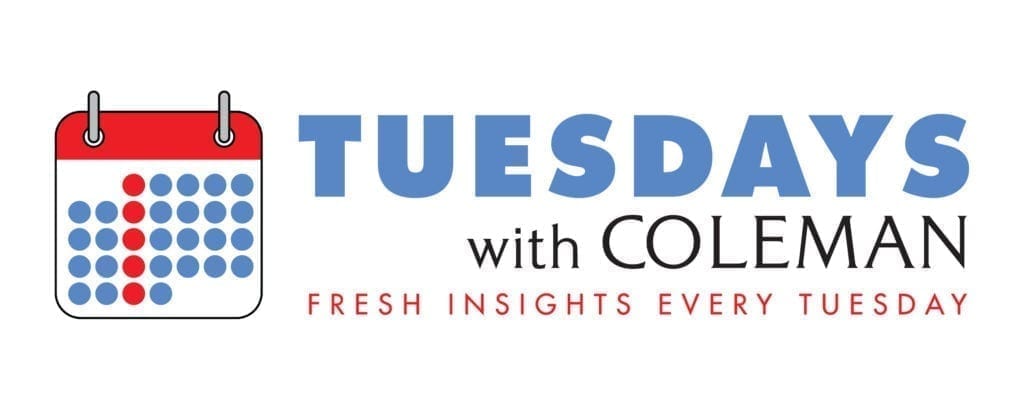 Let's imagine, this Super Bowl week, what it would be like if New England head coach Bill Belichick wasn't the leader of the Patriots.
In fact, let's imagine him out of football completely.
What if Bill Belichick was the program director of a radio station?
What would those aircheck sessions look like?
Belichick would dissect each break into pieces like game film. Do you think Belichick would rely on the same few clichés PDs have used for decades, like "One thought per break" or "Stop puking"?
Or would Belichick explain to you not just what you did right or wrong, but why? Do you think he'd just tell you how you forgot to sell station benefits or would he get you to buy in to the strategic vision?
If Bill Belichick designed clocks in Selector or Music Master, do you think he would know the exact layout of every clock of his competition? Of course he would.
If Bill Belichick showed up to a station remote, what would he think of a station banner hastily hung behind a bored jock eating a cheeseburger?
I'm betting the display would be perfect, the jock would never sit down, and feedback about the radio station would have been solicited from every employee and listener that stopped by.
I'm also certain the jock showing up to the remote on Belichick's watch would have known almost as much if not more about the business than the manager on duty.
Belichick says the only sign the Patriots have in their locker room is a quote from The Art of War: 'Every battle is won before it is fought'".
Many radio station personnel have long held the viewpoint that a certain amount of spontaneity is good, that perhaps too much preparation takes away from that "anything can happen" feel of a live show.
Nonsense.
Sure, true spontaneity happens and can be great. But great programmers and personalities can give the illusion of spontaneity because they planned so effectively.  Spontaneity on the radio would be like Tom Brady rolling out of the pocket on a busted pass play.  He and the receiver would spontaneously find a new way to connect, but even that would be within defined boundaries of when and how to be spontaneous.
Preparation is always the key.
Patriots wide receiver Julian Edelman explains it this way: "You never go into a week thinking you're not prepared. Even if it's the one play that the (opposing) defensive coordinator had when he was a graduate assistant at Louisiana Tech, you're going to see that play and you're going to be ready for it."
Think about that for a minute. He's implying the Patriots studied a play that an opposing coach ran once when he was a graduate assistant in college.
That's preparation.
I have a feeling few things would ever surprise employees at a Bill Belichick-run radio station.
Morning shows would diligently plan the next day's show, but they would also be prepared to adapt to any situation. They would have a strategy in place for hypotheticals ranging from how they would handle a tornado touching down during the show to what they would do if a celebrity like Bruno Mars called the hotline.
New England Patriots players talk about how Belichick will quiz them on strategy in the hallways and how nervous they get when he approaches with a question out-of-the-blue. Over time, players became less nervous. Because they were more prepared.
If Belichick programmed a Hot AC station and the competition added 20 percent more 80s, he'd have a plan for that.
If he programmed a CHR and the competition just launched a big new morning show, he'd have a plan for that, too.
Sports talk hosts would be able to anticipate every question from every caller on just about any topic before they called.
Do you work at a radio station where the answer to why something is done a certain way is, "Because we've always done it that way"?
One of the most important characteristics Belichick would bring to a radio station is always looking toward the future.
Belichick was asked in April 2017 if he was still celebrating the team's Super Bowl win two months earlier (incidentally, that reporter would never work for Belichick).
"We're on to 2017. No one cares about 2016 anymore. We talk about today, and we talk about the next game. That's all we can really control."
Great radio stations are prepared radio stations. Great personalities are prepared personalities. Great program directors are prepared program directors.
You don't have to like the Patriots or be a fan of Bill Belichick, but you can adopt the most important tenet of his success – be prepared.