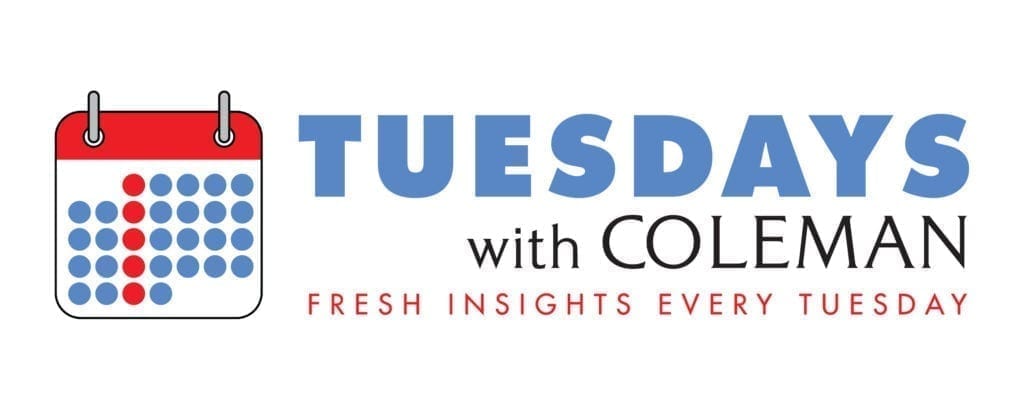 My favorite marketing book of all-time is "Focus: The Future of Your Company Depends on It" by strategist Al Ries, and one of the most important lessons in the book involves one simple question.
What's your word?
Consumers make product decisions on words, not visuals.
When you look at or think about products, you don't spend as much time evaluating them as you might think. You gravitate to the products that fit what you think you need and select the one that is most strongly associated with the need. This is where owning a word can drive a decision.
Words can determine how you're perceived within your category or if you are perceived at all. In automotive, for example, Lexus is luxury. Volvo is safety. Despite the fact that many cars are just as safe as Volvo and some have done better in safety tests, Volvo still owns the word. My son just bought one, without even looking at other brands.
Sometimes a big brand owns the most important word for a category, like Starbucks for coffee. In that case, you need an idea that differentiates you and the best way to do that is with a single word, not a long drawn out concept.
Domino's was second in pizza to Pizza Hut until it took the word "fast". That was great until it got scared off by issues of driver safety. Jimmy John's now owns the word "fast" for delivery because Domino's gave it up.
Word association works for radio stations, too. For music stations, your word needs to be the first to come to mind.
There's a reason why so many stations in the Adult Contemporary universe use the name "Mix". The name itself can aid the perception of variety.
Whether in name or positioning, the word listeners use to define your station must be simple and clear. "That's the variety station." "That's the oldies station." "That's the rock station."
When your brand is strong and you own a word, it becomes synonymous with the category.
If your radio station is solidly known as the variety station, it will be extremely difficult for another station to take the position away.
If you don't have a word, think about words that might still be available that radio stations have never pursued or walked away from. Words that were once considered "too narrow" may be perfect for our modern over-communicated world.
If the format leader owns the category word, there are other options. Your station can have a word to own for part of the category.
For example, two Adult Contemporary stations can't own the Mix/variety image. So perhaps it's a word like "soft" or "easy" or "lite" or "upbeat" (e.g., "makes you feel good.")
It may be challenging to own the word "Rock" but perhaps you can own "Classic Rock," or "Hard Rock" or 80s and 90s Rock.
Your morning show might well be served to own a word too, and it starts by determining what image you want it to own.
Do you want it to be thought of as the funniest? Most outrageous? The most authentic?
To do this, you have to use the same Outside Thinking principles that guide station images. For example, if your station has an image for playing 80s music and you're trying to capture 90s images, adding an extra 90s song or two won't do it. You must use specific language that tells the audience the station now plays 90s music.
In the same way, it is not enough for a morning show to be funny. The word needs to dominate sweepers, promos, the show open and close, and so on. It might be "the funniest morning show in Phoenix." Or, "now, more from Denver's laugh-out-loud morning show." Or, "The (name) Morning Show. The one that makes you LOL."
If the show is meant to be a friendly companion, say that. Controversial? Say that.
And, say it with enough regularity to matter. There is not enough time in your listeners' busy lives to think they will pick up subtlety.
Once your show owns a word, a show that tries to compete for the same image will be seen as an inferior copycat.
The importance of owning a word is more important than ever.
As digital media consumption increases, you may find your word begin to show up in places other than AM/FM radio.
If you don't defend your word…or worse, if you don't have one at all, it's time to head for the hills.