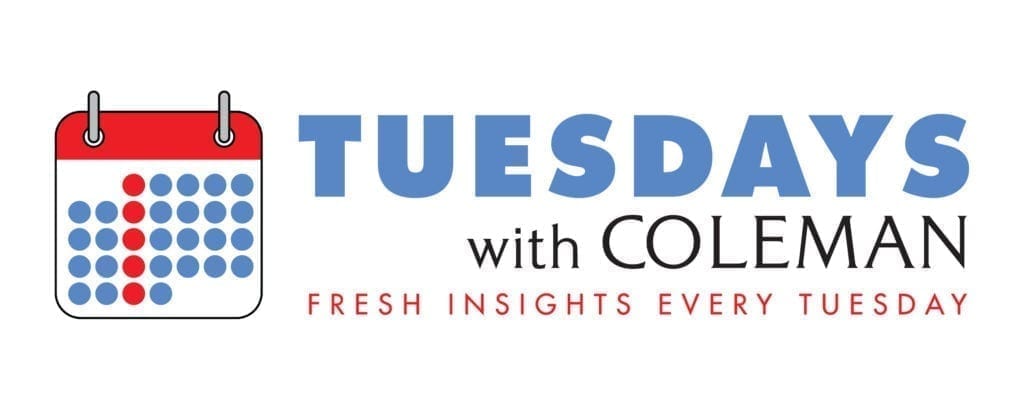 One of my favorite Facebook features is Memories, which allows me to start most days with reminders of life events I shared in years past. A few weeks ago, I woke up to reminders of a great business trip I took across Canada ten years ago.
On that trip, my colleague John Boyne and I delivered breakfast presentations on four consecutive mornings in Vancouver, Calgary, Edmonton and Toronto at the invitation of NLogic (then known as BBM Analytics), the software arm of the Canadian ratings service. Its president asked us to share our early learnings about PPM in the United States just before the audience measurement service was rolled out in his country.
I bring this up because a few weeks ago I had the opportunity to see the "next big thing" when it comes to PPM and, as a result, many of the items John and I covered in those breakfast presentations are worth revisiting.
This "next big thing" is coming this month from Media Monitors and its name says it all: Audio Overnights. Yes, it's true, after making the leap from quarterlies to monthlies to weeklies, the radio business is about to join the world of "dailies." This means that after constantly reminding our clients in PPM markets that "It's only a weekly," we're now going to have to hold their hands through the ups and downs they will experience as they download the ratings from yesterday onto their computers.
I am not going to use this week's blog to rehash Jon Coleman's landmark "Top Ten Things to Do as a New PD in a PPM Market" article (although, if you want to remind yourself of its teachings, I invite you to review the piece here), which encapsulated much of the material we covered in our presentations to Canadian broadcasters. Instead, I am going to focus on four of the items in Jon's article that address the changes most stations see in their PPM performances on a short-term basis.
One of Jon's ten "things" is the need to understand how PPM works and that it—like all research—is prone to statistical wobble. This will be especially true when we start looking at PPM data on a daily basis, as it will be possible—likely, in fact—that there will be occasions where your audience will grow from Wednesday to Thursday and the daily data will tell you the complete opposite. Thus, it is important not to fixate on individual days; what you must do instead is look for longer-term trends in daily data before you start to raise questions about a station's performance.
Another point is that while programmers—thanks to some extent to tools that have been introduced by Nielsen Audio in recent years—have a better understanding than they used to of panel dynamics, they will need to recognize that panel behavior will have a huge impact on daily data. We usually talk about panel dynamics in terms of respondents entering and leaving a panel, but when we look at daily data, we will experience the impact of panelists dropping in and out of in-tab daily. You can already envision scenarios where a panelist who is a reliable contributor of quarter-hours of listening to a station experiences a life event that prevents him or her from carrying their meter—or, less dramatically, that causes a break from his or her usual pattern of listening—on a given day and the impact that this will have on the daily numbers.
Just as we discourage our clients from obsessing over weekly or even monthly PPM data, we feel this is even more important once Media Monitors delivers Audio Overnights to its customers. Avoid downloading the numbers every day and don't make an event out of it when you do. Instead, look at a bunch of individual days' data at the same time and watch for patterns by aggregating the data. Outside of when there was a major event that you would expect to drive a big spike or decline in listening, don't lose the forest for the trees by hyper-focusing on data for an individual day.
Lastly, evoking one of our favorite philosophies about research, avoid confusing correlation with causation. The former is when your ratings go up or down at the same time as you or a competitor made a change and you incorrectly assume that the numbers reflect the impact of that change. It is only through other research that gives you more insight into the hows and whys of listeners' behavior that you can connect the two with confidence.
I am not going to pass judgment on the introduction of Audio Overnights; they're coming and we will be prepared to help our clients interpret the data. With that said, I am confident that programmers who follow the tenets of Outside Thinking and understand how consumers make the decisions about what to listen to when will be the ones who will not obsess over daily data and use the tool correctly as a guide that will help them raise the right questions about their station…and not as an answer for why their stations perform as they do.