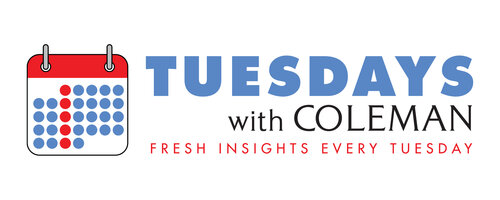 Coleman Insights is releasing findings from its Contemporary Music SuperStudy 3 in a three-part blog series, followed by a free webinar on May 13th, in which the findings will be covered in greater depth. Details to register for that webinar are below.
With Contemporary Music SuperStudy 3, we are excited to once again share learnings about the lay of the land of contemporary music. This is a study of mass music tastes that starts with us compiling a list of the most consumed songs of 2020, using streaming (led by Roddy Ricch's "The Box"), sales (led by BTS's "Dynamite"), and radio airplay (led by The Weeknd's "Blinding Lights") data provided by MRC Data. We supplement this list with top-tier songs from individual genre charts, and we eliminate titles that are more than five years old, such as Fleetwood Mac's "Dreams" (sorry, TikTok sensation 420doggface208). Then, using our FACT360SM Strategic Music Test platform, we assess the popularity of each and every one of these titles by testing them with 1,000 people between the ages of 12 and 54 across the United States and Canada.
Of course, looming large over Contemporary Music SuperStudy 3 are these strange pandemic times. Going into the study, we wondered quite a bit about how contemporary music tastes might be impacted after a year in which the normal rhythms of life were upended. Sequestered at home, many of us felt more than a little like Phil Connors in Groundhog Day, the cynical weatherman who is stuck in a seemingly endless time loop.
As it turns out, the results of Contemporary Music SuperStudy 3 have a decidedly Groundhog Day-like feel as well. It all looks very familiar…
What was last year's most popular song? Ed Sheeran's "Shape Of You."
What is this year's most popular song? Ed Sheeran's "Shape Of You."
That's right. One year later, a thousand surveys later, and the exact same song rises to the top.
And that's not all.
Six of the top ten songs in this year's Contemporary Music SuperStudy 3 were also in the top ten of last year's Contemporary Music SuperStudy 2.
How about the most prolific artist? Last time it was Post Malone, with eight of the top 100 songs. This time it is Post Malone, with six of the top 100 songs.
OK, let's mix it up. Instead of looking at the top of the list, let's go all the way to the bottom. What was the least popular song in last year's SuperStudy 2? Surely, it won't be the exact same this time around in SuperStudy 3.
Think again.
Many of you still don't like "Baby Shark."
Crazy, right? It almost feels like nothing has changed. It feels like Groundhog Day.
Well, to be clear, some things have changed. I promise.
Saying that time stands still—as we did in the title of this blog—is a bit of an exaggeration. Time hasn't stopped, but it has slowed. The following chart shows the era distribution of the top 100 titles in each of the three SuperStudies. As these studies are done on a yearly basis, we have aligned them based on their relative era so that we can more easily compare them. The most recent year for SuperStudy 1 was 2018, the most recent year for SuperStudy 2 was 2019, and the most recent year for SuperStudy 3 is 2020. Note how the most recent year of music has gone from 40% to 36% to 26% of the top 100. In other words, the most popular contemporary titles have gotten less contemporary. They still meet our "past five years" rule, but they are leaning more toward the older end of it.
When we compare the era distribution of all songs tested in Contemporary Music SuperStudy 3 (which, again, is comprised of last year's most consumed songs) to the era distribution of the 100 most popular songs, we see that 2020 really under-performs; the year accounts for 46% of the test list, but just 26% of the top 100. Meanwhile, 2019 has 42% of the test list and 46% of the top 100, while 2018 and 2017 over-perform with a combined 12% of the test list and 27% of the top 100.
The fact that the most popular songs lean older is not completely surprising to us. The older songs that are still being consumed highly enough to qualify for this study have, inherently, exhibited staying power. Whereas some newer songs may still be developing in familiarity and finding their fan base, these older songs have largely weathered the storm and benefit from having above-average familiarity with consumers. Instead, what is noteworthy is that the most popular songs have shifted quite a bit older, with so many familiar faces remaining at the top.
So, it's the things that haven't changed that really grab our attention in Contemporary Music SuperStudy 3. This is what we get after a year without in-person concerts, after a year in which many new releases have been held back, after a year of comfort food binging.
I think we've found our contemporary music comfort food, and its name is "Shape Of You."
Register now for our Contemporary Music SuperStudy 3 webinar on May 13th from 2p-3p EDT, when we'll go in-depth on the state of contemporary music. In the meantime, keep an eye out for next week's Tuesdays With Coleman blog for more sneak peek findings from the study.