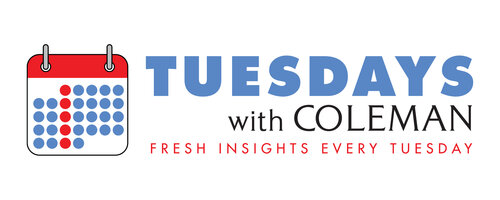 The December release of Being The Ricardos, the new film about Lucille Ball and Desi Arnaz on Amazon Prime Video, spawned new interviews and fresh interest in the marriage and careers of one of Hollywood's original power couples. You may already know some of the highlights:
…and that's just scratching the surface of the innovations that broke ground and changed industry norms.
But did you know Desi Arnaz is the father of the rerun?
In 1952, when Ball was pregnant with the couple's second child, it became apparent that not enough episodes would be able to be filmed before she would go on maternity leave prior to giving birth to Desi Arnaz, Jr. It was unthinkable to television executives at the time that anything but new content would be aired. As the legend goes, Arnaz was told, "Who would want to watch it after it airs?"
Of course, Desi Arnaz ends up winning that debate. "The Quiz Show," an I Love Lucy episode that originally aired on November 12, 1951, re-aired on October 20, 1952, becoming the first rerun.
The effects of that decision can't be overstated. Reruns paved the way for syndication, which made Lucy and Desi­–and countless of Hollywood stars to follow–millions of dollars. The decision to record on high quality 35mm film made it possible.
But one of the biggest, and perhaps most underappreciated effects of the rerun, is the perceptual change that needed to take place. And yet here we are, 70 years after Desi Arnaz was asked by a television executive why people would want to watch something more than once, the question still gets asked. To every general manager, program director, and talent that wonders why content should be "recycled" (as its usually referred to in audio), might I suggest posting the "Who would want to watch it after it airs?" quote somewhere in your sight line.
Reruns–or recycling–is one of the great tools in a radio station's arsenal. Stations that consistently conduct research don't guess which content is working–they know exactly what content is resonating with listeners and track it. Then, they recycle it so the best content airs most often. In today's fragmented listening universe, it's more likely than ever that recycled content will be heard for the first time by someone the second, third, or fourth time you air it. But the point really is, if it's great content, who cares if they hear it again?
Consider that some 75% of the population that owned a television set watched I Love Lucy on a weekly basis.
Recycling worked just fine for them.