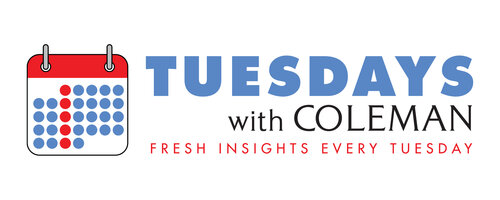 On January 25, 2001, Palace Sports & Entertainment announced that Pine Knob Music Theatre would change its name to DTE Energy Music Theatre. Although I had only been programming radio in Detroit for only a year at that point, it didn't take long to realize this wasn't a simple sponsorship name change.
The reaction among my staff was defiant, like someone had told them they'd never get to eat ice cream again. One of my jocks refused to call it by its new name. "It's Pine Knob. Period." That made for some fun conversations. Why would anyone care so deeply about the name change? After all, venues add or change sponsor names all the time, such as loanDepot Park (formerly Marlins Park) in Miami, Crypto.com Arena (formerly Staples Center) in Los Angeles, or Rogers Centre (formerly SkyDome) in Toronto.
The answer of course (as it so often does) comes down to the brand.
By the time Pine Knob changed its name, it already had 29 years of brand equity. Pine Knob was where Bob Seger would play runs of multiple shows for the hometown. Where J. Geils Band recorded their third live album, Showtime! during a week-long run. Eddie Money opened the Pine Knob concert season every single year from 1992 until his final show before his passing in 2019. These uniquely Detroit milestones didn't take place at some theatre named after a company you have to begrudgingly pay your utility bill to every month. They happened at the one and only Pine Knob.
My staff weren't the only defiant ones. Throughout 20 years of sponsorship under the DTE name, artist after artist made a point of telling the crowd what they thought of the change. Peter Frampton, who recorded his 1999 Live In Detroit album at the venue, said "It's always been Pine Knob to me. I always call it that from the stage."
And so, it was welcome news to many last month when it was announced that DTE Energy Music Theatre would return to its roots, becoming Pine Knob Music Theatre once again as the venue celebrates its 50th year. Research helped guide the decision and ultimately the strategic direction. In speaking with Billboard, Howard Handler of 313 Presents, producer of shows at the venue, said "We wondered, 'OK, with people between the ages of 18-24, is (Pine Knob) something that means anything to them at all?'" "And when we did the research, the answer to that was yes, it did. People knew what it was — maybe from their older siblings or their parents, or from sitting in the audience and Dave Matthews comes on stage and says, 'Hello Pine Knob!'"
You can probably think of other venues that would inspire revolts if the name was changed. Can you imagine if Madison Square Garden became Olive Garden Arena? What if Dodger Stadium was renamed "Microsoft Stadium"? I'd love to see the reaction in Green Bay if anyone dared to rename Lambeau Field. The only reason TD Garden replacing Boston Garden worked was because it was a new and different building. The memories tied to the original made it impossible to change.
This is why having a deep understanding of how your audience and the overall market perceives your brand is so important. When decisions are made with only money or similar factors in mind, the brand can suffer. But when research is utilized to ensure the monetary and strategic goals are aligned with the brand, everyone wins.