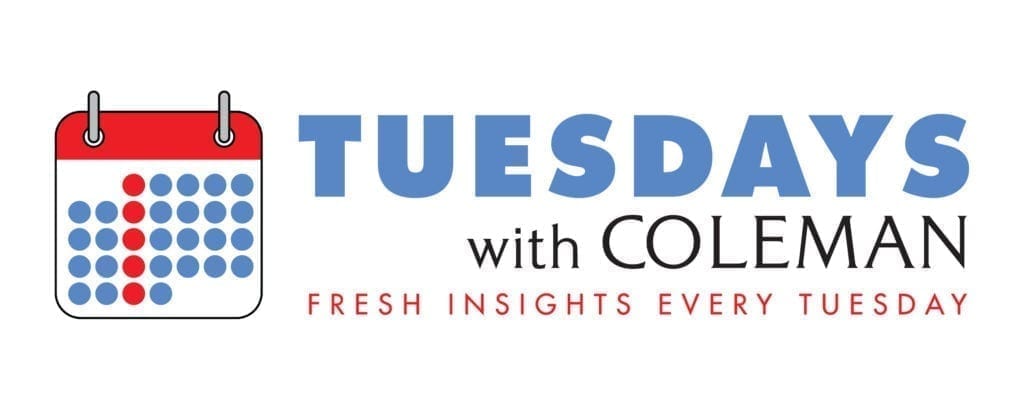 As the Carolinas continue to feel the effects of Hurricane Florence, let's take a moment to recognize and celebrate two entities that often shine at their best during times of adversity.
Local radio stations …and (wait for it!) Waffle House.
Let's start with local radio.
Local radio stations play a vitally important role to their communities.
There are countless stories of brave staff that have stayed on the air nonstop to broadcast crucial information.
Radio stations help their communities with events like fundraisers and clothing drives. Some have set up charities to help in moments just like this.
Some in the industry have offered free imaging services and programming during the crisis—a great example of radio helping radio.
Local radio stations are lifelines for listeners to hear and be heard and so many so have worked in radio will tell you some of the best memories—the moments that made them proudest to be a broadcaster – happened during times of crisis, when the station and its team stepped up.
Interestingly enough, Waffle House also takes its responsibility during times of crisis seriously.
If you've been to a Waffle House, you know you can rely on the predominantly southern chain for a few things. You know Waffle House:
Serves breakfast served all day (hash browns scattered, smothered and covered!)
Has a jukebox that plays songs about the Waffle House on its own record label imprint, Waffle Records (really)
Never closes
That last statement about the Waffle House brand is important. So important, in fact, that the United States government depends on Waffle House to determine how bad a natural disaster is. It's called "The Waffle House Index."
If a location is open, it is coded green.
If it's open with a limited menu, FEMA codes it yellow.
But if a Waffle House is closed due to a natural disaster, that's—you guessed it—code red. FEMA acts accordingly.
But that work is done on FEMA's end.
Waffle House has its very own storm center.
Activated for major weather events like Hurricane Florence, company officials hunker down at their headquarters in Norcross, Georgia and create action plans. Waffle House determines which locations are in danger of closing and when to deploy the Waffle House response team. They've got their own fleet of Waffle House-branded trucks and vans (called "jump teams" or "go teams"). The storm center deploys them from headquarters to the edge of designated emergency zones, so they can move items like generators and communication tech to local stores and immediately provide assistance once a storm passes.
Every local Waffle House has a storm manual, which includes directions to keep employees safe and even a menu of items that can be prepared without power, gas or water.
Waffle House is certainly not the only 24-hour restaurant chain. But, they recognized that there was room to develop their brand beyond their base position as a 24-hour restaurant and help their communities in the process. It even has a formula for cutting prices during emergencies.
When local radio stations step up when their communities need them most, they also play this crucial role. Serving their communities while at the same time, building valuable brand depth and connections with its listeners.
Takeaway 1: Brand depth is powerful.
At first blush, a Waffle House Storm Center may not appear complementary to its base position as a restaurant/diner. But in reality, it perfectly complements it because the chain already had a reputation for never closing…even in the worst weather. But, it took some Outside Thinking to go next level with a storm center, "jump teams," and storm manuals. Don't think this old dog can't learn new tricks, either. Waffle House may be in its 63rd year in business, but it knows how to sell its brand depth on social media.
Many radio stations have tremendous images for breaking news and helping the community, which complement their base format positions. There are already great examples of stations branding theirs as the go-to frequency in times of need. Never forget to let listeners very specifically know that they can count on your station and how to use it when adversity happens.
Takeaway 2: Preparation is key.
Waffle House's preparation includes manuals, an abundance of communication, team mobilization, and having equipment like generators at the ready.
Preparation is just as key for radio.
After 9/11, we gathered around a conference room table at the station I worked at and we realized we needed some emergency plans.
Now more than seventeen years after that day, radio stations more than ever need to make sure they also have a "storm manual."
If the team knows exactly what to do when the unexpected happens and which role everyone will play, that's good for everyone – the station and the community.
Three cheers to all the stations making incredible radio, as they so often do in days such as this. Keep up the amazing work—you make us and everyone in the industry proud.
And three cheers to Waffle House. I guarantee some great radio ideas are being formulated in brainstorming sessions in those booths right now.