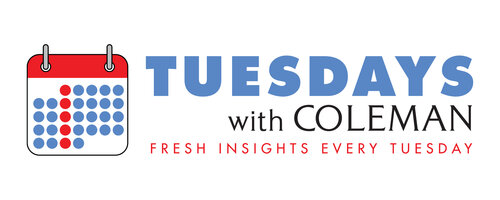 If you've followed coverage of the January 6th Capitol Attack, there's a good chance you've seen Scott MacFarlane. As an investigative reporter for NBC Washington and now as Congressional Correspondent for CBS News, MacFarlane shows up on TV with regularity to provide in-depth detailed reporting. He voraciously ensures his 300,000 Twitter followers are in-the-know and up to the minute throughout the day. But as much as he loves delivering the news on television, Scott MacFarlane's first love runs deep through his soul, and he vows to never give it up…radio.
Scott MacFarlane and I trained in the same media classroom in the early 90s, WJPZ-FM at Syracuse University (watch for when he wears an orange tie, especially when he anchors the CBS News overnight broadcast). Though I watch and follow his January 6th reporting, it was a story MacFarlane recently filed for CBS Saturday Morning that captured my attention and inspired this conversation. A piece called "Radio Is King."
It tells the story of Hoppy Kercheval, a radio host in West Virginia that everyone simply knows as "Hoppy". From 10AM to Noon each weekday, Hoppy hosts a show called Talkline that airs on radio stations across the Mountain State. Though Hoppy has been serving news to West Virginians for decades, he recently went somewhat viral thanks to West Virginia senator Joe Manchin's influence over recent bills brought to congress. When Manchin had news to break, he didn't reach out to CNN or Fox News. He called Hoppy.
Scott MacFarlane has never seen anything like it. He says usually politicians are good at finding the largest possible audience, but he has never witnessed a national political figure choosing a local outlet to make all his news on. It's so extraordinary, in fact, it birthed a new strategy on Capitol Hill. Hoppy usually gets local and regional spot buys, but lately he has big Washington money coming in for spots that air in the minutes before Manchin is to go on the show. Says MacFarlane, "When Manchin is on hold waiting to go on, he hears a spot trying to swing his vote on something."
MacFarlane and I got to talking about Hoppy's unique role, but also radio's unique role in all of this. There are several reasons why radio is still so important in West Virginia. There are no major TV markets, no major TV reach, no big powerful newspaper that covers the whole state. If you want statewide reach, radio is the way to do it. But MacFarlane sees the way Hoppy presents news as something that should be replicated everywhere, no matter what the market size. To him, there are two things that drive Hoppy's success: inclusivity and local.
"In West Virginia, Hoppy has to go above and beyond to make sure he's inclusive of voices" says MacFarlane. "If he did a show that was a rip-off of Sean Hannity or Mark Levin or Rush Limbaugh, he wouldn't be serving the audience he needs to serve. He wouldn't get the local ad sales he needs because he wouldn't be inclusive enough. He wouldn't seem local if he was only talking political stuff. He needs to blend in schools, sports, cultural issues, transportation issues, or else it won't feel local. Even some of the best local stations around the country spend too much time talking about national politics when they should be local. They're missing an opportunity."
It seems unusual these days to not know a talk radio hosts' political lean, and MacFarlane says that's exactly the point. "The fact that I don't know Hoppy's political lean is indicative of how well he's doing. If he didn't know Mountaineer sports, high school sports, state board of ed, major school districts…he goes out of his way to find local issues that have statewide reach. He's not just talking about state Republicans and Democrats."
Scott MacFarlane's views on the ways News and Talk radio stations can be successful permeate into his own experience. You may be surprised to learn that MacFarlane's radio imprint can often be larger than his TV imprint. That's just how he wants it. While at NBC, they didn't have a radio infrastructure, while CBS still serves radio. He still cuts his own news pieces for radio because he asked the higher-ups if he could. On the day we spoke, he was scheduled to do live talkbacks with WSB/Atlanta, WCBS/New York, KNX/Los Angeles, WTOP/Washington, DC, and KYW/Philadelphia. Says MacFarlane, "In some cities, it's likely more people will hear me on the radio than will see me on television."
Though it can be easy to write off Hoppy's success as unique to smaller markets, Scott MacFarlane says larger markets should do many of the same things, including reaching out to all listeners, including on the periphery. "When I cover news, I view the edge of my market as the outer circle of where I can go. I don't limit myself to what's convenient because you miss opportunities, and you miss people." Inclusivity. Local.
MacFarlane was curious if the reason Hoppy is so successful is technology. Is it just that West Virginians don't have access to many news sources outside of radio so it's the only place to go? The answer came back, and it was clear that wasn't it. He was told there's plenty of broadband and access to news.
"It's because he's hyper local. He strategically recognized the market is there for local content and took advantage of the fact that no one else was playing in that space. In markets that were leaning too much on syndicated national content, he capitalized on the desire and picked up affiliates quickly. It's not technological, it's content."