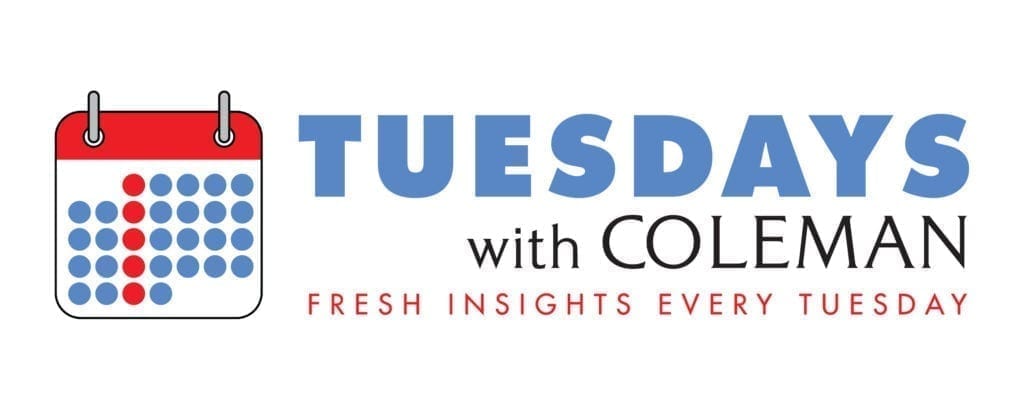 For many personalities, features are integral elements of their shows.
In radio, think "Phone Taps". "War of the Roses". "Second Date Update".
The right features can turn your radio show into appointment listening and come with PPM benefits, but there are perceptual benefits as well. Features can be used as a way to accelerate brand growth. Features can be buzzworthy, generating the kind of virality necessary in today's media landscape.
That's exactly what's propelling the growth of Kelly Clarkson's new television talk show, The Kelly Clarkson Show.
Clarkson begins every show with a feature called "Kellyoke". Most songs are requested by a member of the studio audience. She covers songs that span just about every genre. And sometimes she has her guests join in the fun.
When Garth Brooks sat in with Clarkson a couple of weeks ago, he busted out the guitar for a slew of covers, including "(Sittin' On) The Dock Of The Bay" by Otis Redding and "Night Moves" by Bob Seger. He showed how "The River" was inspired by "Fire and Rain" by James Taylor. Then, after she requested "To Make You Feel My Love" and Brooks delivered a quiet, beautiful rendition, Clarkson got emotional, wiping away tears and saying, "If you would have told me as a kid that moment would have happened…I just can't believe my life sometimes. You're just sitting here serenading."
After only a month, The Kelly Clarkson Show averaged 1.9 million viewers per episode, a pretty stout number for daytime TV. She's beating Maury, Dr. Oz and Rachael Ray, all of which have been around much longer.
Clarkson isn't the first singer to launch a daytime talk show, but you may not have lasting memories of shows hosted by Harry Connick, Jr., Queen Latifah and Carnie Wilson. John McEnroe, Tony Danza, Wayne Brady and Anderson Cooper could all share stories of how challenging daytime TV is.
So why is Kelly Clarkson's new show a hit?
She is totally on-brand.
Kelly Clarkson has never been anything but her true, authentic self. She's wildly enthusiastic, is someone you'd love to be besties with, is a cheerleader for others (see: Kelly as a judge on The Voice) and wears her emotions on her sleeve.
If The Kelly Clarkson Show was a straightforward monologue and interview show, would it experience the same success? Or does it work because the show is designed to play to her strengths?
She starts with her best material.
If you've ever worked with personality coach Steve Reynolds, you may be familiar with his Wheel of Fortune story. Once upon a time, the show began with introductions of each of the contestants before getting to the first puzzle. Eventually, producers learned to hook you in with a puzzle before getting to the boring stuff. Jeopardy! follows the same formula, with Alex Trebek waiting until well into the first round to meet the players.
So if "Kellyoke" is the show's best feature, why not put it at the top? The thought that viewers will wait through the show to get to the good stuff is old school thinking that isn't adapted to today's viewing habits.
"Kellyoke" is something new.
Trying to come up with a memorable feature for your show? You don't have to reinvent the wheel. You also don't have to do your own version of a feature that already exists, perhaps in another market or on another platform.
Kelly Clarkson singing covers isn't a revolutionary idea. But it's fun, it plays to her strengths and has a catchy name. It's designed to go viral, as it did with Garth Brooks.
Personality and feature research continues to be a very important component of many of our studies.
By measuring the perceptions of your personalities, you can better understand which types of features may be an excellent brand fit (like "Kellyoke" for Clarkson). Understanding how your audience emotionally connects and responds to your features can provide essential guidance to brand building and long-term measurable success.