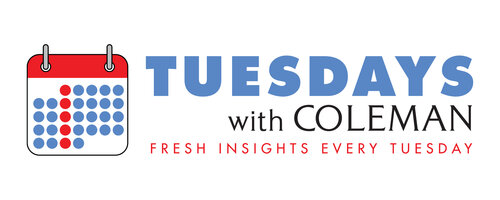 What (or who) is your competition?
Thinking of battles only in terms of radio station vs. radio station, streaming service vs. streaming service, or podcast vs. podcast significantly limits the scope (and reality) of the landscape. In fact, thinking in terms of platform vs. platform misses the point entirely.
Entertainment is entertainment, and well-developed entertainment brands are thriving across multiple platforms. If you aren't paying attention to how YouTube operates in your universe, you'll a) be oblivious to content that highly engages today's consumers; b) miss out on opportunities that offer inspiration for your own brand.
I recently blogged about YouTube's significant impact in podcasting and the company's plans moving forward. Additionally, I've highlighted a few of YouTube's brightest stars like Mr. Beast and Rhett & Link, the "morning show" my 19-year-old son never ever misses (and doesn't exist via a radio transmitter).
Ask a college student what music they use for studying, and don't be surprised if they answer "lo-fi beats." Further exploration may lead you to a YouTube channel called Lofi Girl which boasts over 12 million subscribers.
At any given time, tens of thousands of consumers listen to Lofi Girl's 24/7 live stream of soothing music and beats built for background, work, studying, or relaxing (I'm listening to it right now). A live comment thread scrolls on the channel.
Could these same beats exist as simply a stream? Sure. But a YouTube channel and a constantly playing video of an animated image of the Lofi Girl character studying inspired internet memes, copycats, and even a Disney lo-fi beats album with artwork inspired by Lofi Girl.
Lo-fi beats are the channel's product. Lofi Girl turned it into a brand.
The music you play won't make you memorable, the way you present it will. And sometimes, it's the simplest ideas that make it stick.
Ever listen to white noise to help you get to sleep? Playlists of white noise on Spotify are everywhere, similar "disposable" pieces of content.
Until a father who couldn't get his son to sleep through the night created 12-hour playlists of sleep sounds, called it "12 Hour Sound Machines," and started getting 300K downloads a day and 1.3 million unique listens a week.
Sleep sounds are the product. 12 Hour Sound Machines turned it into a brand.
Consider how you can present your product differently and then consider how to present it on other platforms. YouTube in particular can play an impactful role in your brand growth strategy.
Don't miss Coleman Insights' next Ask Me Anything webinar Wednesday, March 29 at 2PM EDT, when we address questions related to podcasting. Registration is open here.