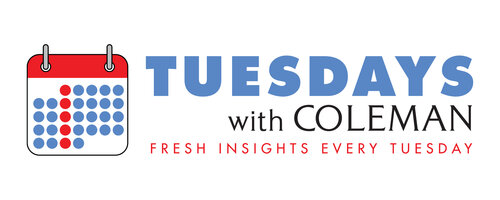 Meghan Trainor is not the biggest Pop star on the planet. Her 28 million monthly listeners on Spotify aren't in the rarified 80 million plus numbers claimed by artists such as The Weeknd and Taylor Swift, but sharing a similar ranking with Nirvana, Flo Rida, and ABBA isn't too shabby.
From a radio standpoint, it would be easy to dismiss Trainor as a fringe artist. Three of her four top 10 hits on the Billboard Hot 100 were released on her debut album nearly a decade ago. The other, "No", appeared on 2016's Thank You. "Made You Look", from her most recent album, peaked at #11.
And yet, Meghan Trainor has nearly 18 million followers on TikTok. That's way more than chart-toppers The Weeknd (7.6 million), Morgan Wallen (4.4 million), and Luke Combs (4.7 million), and just behind Miley Cyrus (18 million) and Taylor Swift (19.2 million).
How she did it is no accident. Meghan Trainor thinks strategically about how she uses TikTok to her advantage.
During the pandemic, when she was unable to go on tour to support her new music, Trainor performed covers and participated in dance challenges on the platform. But in late 2021, she noticed older songs of hers going viral including "Title", a previously unreleased track from her debut album. She wisely created a video and a dance, which helped boost her exposure. But Meghan Trainor's super-secret weapon is Chris Olsen.
https://www.tiktok.com/@meghantrainor/video/7041724809218100486?is_from_webapp=1&sender_device=pc&web_id=7137652826649871915
Chris Olsen is a social media celebrity, made famous by his TikTok videos (he joined the platform, like so many others, in March 2020). One night in 2021, he posted that he was thinking about Meghan Trainor. Trainor reposted it, saying she loved his content. About a year ago, she invited him over and asked him to bring "some TikTok ideas".
Trainor and Olsen hold "content days" twice a month, during which they record 10 videos at a time. They share an iCloud album with video drafts. They dissect minutiae that includes which emojis to use, captions, video length, and notifications. Her most popular video on TikTok, an a capella version of "Made You Look" with her and two friends in a marble bathtub, has over 100 million views. Seems informal and casual. Like, let's hop in the bathtub and sing!
Great content should feel that way, even though there's intense preparation and strategy going on behind the scenes that the consumer is rarely privy to. Trainor's TikTok "rising tide" content strategy lifts all boats. It benefits her numbers on other platforms like Spotify, boosts her personal brand, and increases her awareness.
Meghan Trainor's strategic approach to TikTok is a timely reminder that talent alone is not enough to build a strong brand. In our line of work, we hear and see countless numbers of talented individuals and audio brands. Almost all of them trust their talent and their instincts, as they should, to be successful. A select few think highly strategically about their brands, using an effective combination of art and science.
Ultimately, these are the brands that will survive and endure.