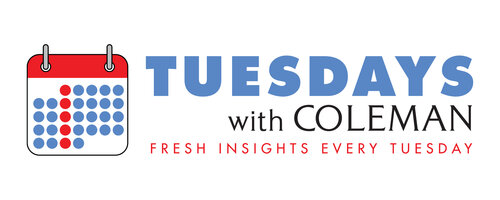 When I came up in radio, I worked my way up like so many of you. Weekends to Overnights to Evenings to Afternoon Drive. Music Director to APD to Program Director. In those early days when I was in my early- to mid-20s, I was immensely fortunate to have station leadership that showered me with opportunities to grow. As Music Director at WYYY/Syracuse when it was owned by NewCity Communications, I was invited into perceptual research presentations. They even flew me to company headquarters in Bridgeport, CT to participate.
The company paid for and encouraged me to attend the Gavin Convention (put on by The Gavin Report) and R&R, the conference put on by Radio & Records. In those days, these events were swarming with young programmers and talent. Of course, both trade publications are long gone as are the conferences.
The shrinkage in the number of opportunities to schmooze with others (Covid notwithstanding) has been detrimental to the industry. It's great that company executives attend the events that do remain, but the ones that need the events most simply aren't usually afforded the chance to go the way they were when my career could go in several different directions.
Because NewCity encouraged me to learn as much as possible and network within the industry, my knowledge base was allowed to grow faster. I improved, and my station improved. During this time period, people like Jon Zellner were willing to take a phone call and give me advice, years before he would become President of Programming Operations at iHeartMedia. I picked everyone's brain at these conferences and followed up with phone calls. Management, consultants, talent, didn't matter. If they were willing to talk, I wanted to listen.
2022 marks my 34th year in the radio industry, and Morning Show Boot Camp also happens to be celebrating its 34th year. I'm almost embarrassed to say last week was the first time I attended the event, as Sam Milkman and I presented "The Urgency of Branding" to an amazingly engaged and curious audience. Although we didn't present until Friday morning, I'm glad I arrived on Wednesday and got the full experience because only one conclusion is possible: Morning Show Boot Camp is a treasure.
Step away from the sessions themselves (which were great), and you'll catch the most important part: the networking. It sounds obnoxious, but radio people inherently know they are a special group, and there are few better feelings in the world than geeking out with other radio people (except, perhaps, hitting a post or a bonus). The reception at the Hubbard studios Wednesday night was packed.
At last week's Morning Show Boot Camp, there was so much positive energy it was infectious. It was vibrant and excitable, and this group came ready to network and learn. There aren't too many of these opportunities left where the focus is completely on talent (a nod to Conclave for sure and All Access Audio Summit for discounting registrations for those "on the beach"), but we can't understate the importance. We need more of them. And companies should support the idea of talent attending them.
This week, I'm in Dallas for Podcast Movement, the world's largest podcasting conference. Morning Show Boot Camp may be scheduled a little too close to PM, because every radio personality should get the chance to attend it at least once. It's loaded with content creators, new ideas, and old-school radio conference energy.
When I left Syracuse for K101 in San Francisco in 1996, everyone at NewCity (which had just been purchased by Cox) was thrilled for me. Sure, the conference networking helped lead to that gig, but that didn't threaten or bother them. They knew I made them better and they were cheerleaders for my success.
And right before I started at K101, I had about an hour-long phone call with a predecessor, Angela Perelli, who was so kind to take the time to offer me advice about the position I was about to take.
Of course, I met her at a conference.