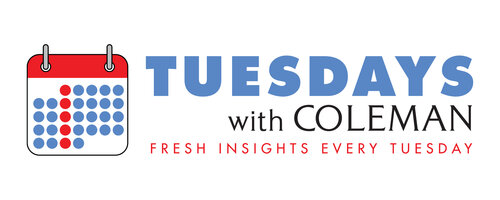 The Seattle Kraken is the newest member of the National Hockey League. Beginning play in 2021, the team is a success by most measures, including selling out each game and making the playoffs in year two.
At the conclusion of its season, Kraken season ticket holders and VIP club members are invited to Climate Pledge Arena, given cups of Earth-friendly paint, and instructed to paint the ice. Want to write your name? Cool. Inspirational messages? Sure. Love notes for your favorite player? Absolutely. It's your canvas for the day.
The Kraken isn't the only NHL team to invite their most loyal customers to paint the ice. The Minnesota Wild, New Jersey Devils, the Colorado Avalanche, and my hometown Carolina Hurricanes are among the other clubs that provide this unique, intimate experience.
In 2018, the year Toys R Us closed its doors, I wrote "Why Radio Stations Are Like Toy Stores". I suggested that Toys R Us had become a commodity and was missing the experiential element. Radio, like toy stores, is at its best when it is experiential, magical, fun, and memorable. And it must do those things for today's listeners that still care about them on a deeper level than the average consumer.
Loyalty programs are fine (I love banking Delta points as much as the next guy), contests are fine (they can help build images and fill a tactical need), but when it comes to building real authentic emotional loyalty, experiential is where it's at. It's where it's always been at.
All these hockey teams need to do to create a magical experience just for their fans for one day is open their doors to their arena, buy some paint (or get a sponsor, hi there, barter!), have some great team ambassadors and players on hand, and go.
When was the last time you pulled back the curtain of your radio station? Are your most loyal listeners just consuming the brand from the outside looking in or are they experiencing the brand in different ways throughout the year?
The strongest brand images in research are built through lasting emotional connections because those are the brands they remember.
To paraphrase Jimi Hendrix, have your listeners been experienced? Have they ever been experienced?