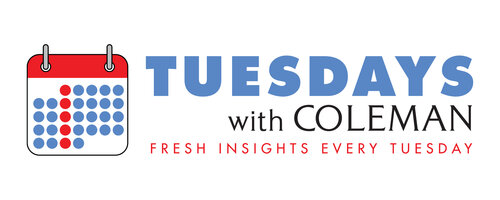 My wife Jennifer loves to tease me about my affinity for 70s soft rock. The teasing was only amplified after I took her to see Air Supply earlier this summer. Combine this with her seemingly always catching the radio in my car on the Classic Hits station, and you have her running reference, "Your music tastes are old." The truth is, I'm constantly in music discovery mode, and my tastes are crazy diverse (I saw Rage Against The Machine two months after Air Supply). But it doesn't matter. Jennifer (who does, in fact, listen to a lot of new music and is addicted to Alt Nation on SiriusXM) said it was time to take her to a concert featuring, as she put it, "someone who's put out new music in this millennium." That led to me buying a pair of tickets for us to see Panic! At The Disco.
Because I can't help myself, about three weeks before the show we had tickets for in Raleigh, I visited setlist.fm where you can find setlists for just about every show from every artist. I do like to be surprised, so I don't study the setlists carefully, but I tend to look for which song will be performed last so we can leave for the parking lot right before. (I'm well aware that act will likely be featured in a future edition of Progressive Insurance's "Don't turn into your parents" campaign.)
When reviewing the setlist, I noticed that Panic! At The Disco was performing the new album, Viva Las Vengeance, in its entirety during the show. Every song, in order. I decided to tell her that night, and my wife is even more amusing when she's ranting. "Who does he think he is, Roger Waters?? It's not The Wall. It sure as heck isn't American Idiot. That's dumb. I'm not sure if I want to go now."
Sure enough, she decided she wanted to sell the tickets. So I listed them, but as late as three nights before the show, there were no takers. We elected to go. In the meantime, over the past few weeks, I listened to the album many times and it turns out I love it. And sure, you can make the joke that it's because Panic! At The Disco vocalist Brendon Urie clearly listened to a lot of older music that I enjoy before recording this album, especially Queen. The entire album has major undertones of 70s music.  He even recorded it on an 8-track machine to give it a very analog feel.
The show was fantastic. And the move of playing the album in its entirety was completely bold. Urie didn't even make reference to the fact that he was doing it, he just did it. And of course, about halfway through, it resulted in a number of bathroom breaks and beer runs from audience members who had no idea what they were hearing.
Within this entire experience, I focused on a fascinating psychological lesson that may resonate with many music programmers. My wife loves new music. She listens to a station that plays lots of new music. She literally said she wanted to go to this show because it featured new music. But when she found out it was that much new music, she initially recoiled. Too much unfamiliar. Despite her desire for new music, she wanted to hear the hits.
And yet, there's a part of me that really appreciates Urie's move here. While playing the new album in its entirety was risky, he did it for a room full of people that were already fans, so the transgression would almost certainly be forgiven. Many people at the show that hadn't heard the new album may now seek it out, because they got to hear it as a complete work. And it was quite good. Plus, he did in fact play the hits. I can't think of any songs he left on the table.
Our brains are trained to know what they know. Only classic albums are generally performed in their entirety. But new ideas challenge our assumptions and move us forward.
For that, Brendon Urie gets my admiration. Right up there with Air Supply.