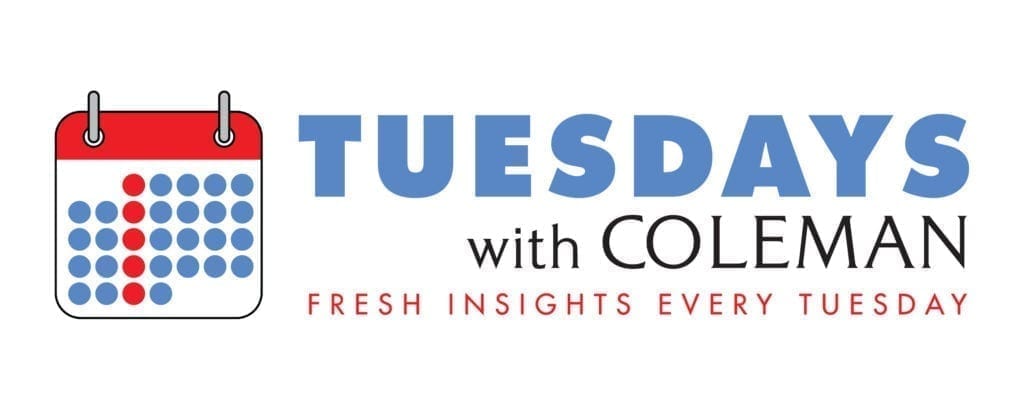 In business, you are either the disrupter or the one being disrupted. It may not be happening now, but eventually, someone will try to build a better mousetrap in your industry.
At one time, Raleighwood Cinema Grill in Raleigh, North Carolina was a disrupter.
When it opened in the mid-1990s, with few exceptions, movie theaters generally looked the way they had for decades. Uncomfortable seats. Varying degrees of sound quality. Small screens. Sometimes the screen had a stain or a tear in it. Stale popcorn, Coke and Goobers at the snack bar.
Raleighwood was a revelation. The screen was huge. The seats were cushy and spread out. You had your own table, at which servers would bring you made-to-order food from the kitchen and you could even order alcohol!
But alas, on December 11, 2019, I received this email from Raleighwood Cinema Grill:
RALEIGHWOOD
Great Taste'N New Movies
Cinema Grill Newsletter
Raleighwood Goes Dark
The Writing on the Wall!
The Old Testament, Chapter 5: The Book of Daniel tells the story of the King of Babylon's feast.
Belshazzar, the King of Babylon, held a dinner feast. During the celebration, a hand mysteriously appeared and wrote on one of the palace's walls. None of the King's advisors could explain the writing to him. The Queen suggested he asks Daniel, a Wiseman. Daniel told the King the message portended the end of the empire.
Raleighwood's writing on the Wall
A 65" 4K Flat Screen HDTV for $380. With access to stream 500,000 movies and TV shows!
Raleighwood Cinema Grill is CLOSED
Attendance has steadily decreased over the past 2+ years as large flatscreen HDTVs and streaming services have changed the way people enjoy movies. A trend to releasing new movies directly onto streaming services, bypassing theaters has begun. 108-year-old Paramount Pictures Studios recently agreed to make movies for direct Netflix release. Overall, Netflix dominated the recent Golden Globe Award nominations with 17 movie nominations, more than the closest rival, Sony Pictures, which had ten.
As a small family-owned and operated independent theater we can see 'the writing on the wall'. In the face of this decreased attendance, realizing time and technology changes the world we live in, the business decision to close was made.
The classic case – even the biggest, best run Blockbuster was overtaken by changing technology. After 26 years of operation, having hosted over 10,000 children's birthday parties, and numerable Monday Night Football and Super Bowl games, Academy Award galas, 400+ corporate meetings and seminars, hundreds of TV series (24, Lost, Survivor, Seinfeld, The Walking Dead, etc.), hundreds of movies, two weddings and even one funeral service, it was with a heavy heart we close.
We would like to thank our friends, customers, neighbors and employees (two and three generations in some cases) for their support over these 26 years. Approaching 74 years of age, my wife and I have decided it's time to find greener pastures and enjoy our five children and nine grandchildren.
Thanks again for your support and patronage over the last 26 years!!!
I feel bad for Raleighwood, which served its community for over two decades. But as a former customer, I'd say technology is likely not why its customer base eroded and it went out of business.
While Raleighwood's cushy seats started to tear and lose their cushiness, new competitors installed recliners.
While Raleighwood's food coming out of the kitchen was ok, competitors were offering chef-inspired creations that were as good as any sit-down restaurant.
When the craft beer revolution took hold, Raleighwood's limited beer menu almost never changed while competitors added local and more interesting taps.
While competitors arrived or updated with a modern look, Raleighwood's paint and neon looked likely very similar to when it opened in the 90s.
Raleighwood didn't go out of business because of advancements. It went out of business because it didn't adapt.
And truth be told, it's not easy to adapt before you're disrupted. The email mentions two companies that took opposite paths. Blockbuster had the infrastructure to adapt to the Netflix model. But it saw itself as a video store, not an entertainment company, and was therefore disrupted. If Netflix saw itself as a DVD-by-mail service and not an entertainment company, it would have never moved into streaming as early as it did or paved the way for original content. It disrupts itself regularly, just as Amazon does (e.g., creating its own shipping infrastructure and acquiring grocery stores.)
Is your business currently being disrupted? If not, how would you do it? Can you effectively disrupt yourself to ignite growth?
Or will you find things to blame the decline on?
Disrupt and adapt now, or surrender later.